True to form, I appear to have contracted a form of the Expert's plague, and I am coughing and wheezing. Nice. I would be freaking out about the
half marathon tomorrow
… if I hadn't felt so rotten
before Miami 70.3.
I was sick as a dog before that race, and managed to slug across 70.3 miles. I think 13.1 should be doable. I think.
The Expert isn't running now, because of his cold. But Mountain Goat and W are running too. Here's a picture of the
Three Best Friends that Anyone Could Have
from the
evil Red Top Roaster 9 mile trail run
in July of last year.
(L-R) W, Mountain Goat and Me
This will be W's first half marathon. She and Mountain Goat are going to whip me like mad! But they are tiny and fast. Neither tiny nor fast has been said of me (ever).
The Expert said that if W carried Mountain Goat on her back the entire race, that I might have a chance of beating them…because then they'd be hauling the same weight as I'll be hauling. He wasn't being mean. He was being correct. We both had a good laugh, because I am certain I could beat them that way!
I've loaded up my run playlist on my iPod and I thought I'd share with you.
I am always looking for good music… so
please share your favorites
!
Thank you guys for all the predictions on my run time. Some of you are clearly insane (did I see a 1:58:00?). I received almost
100 bets
, so this should be fun. If you want to place your guess, go to the
Swim Bike Mom Facebook page
and scroll down to the contest status and enter your guess – person closest to my actual time without going over gets a Swim Bike Mom Trek water bottle).
Have a super happy Friday & healthy, happy weekend.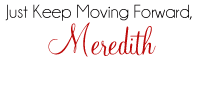 We do all this triathlon thing for fun. Really. Come play with us!