I put down a five mile run toady, and I am still singing a wicked version of "whoop there it is." Yes, that is the farthest I have ventured since 70.3
Miami
. I am short on time to New Orleans, and now I think the groove is starting to roll.
Last night, I posted on Facebook that I was putting away my scale.
Much like the caffeine issue, some of you are very passionate about your scale. Some of you said: yes, put it away. But then I received many comments and emails:
My scale keeps me on target. I need it. I have to have it. I must weight to know that I am staying at goal
.
I stopped and pondered, wondering if "hiding" the scale would really help or hurt me. And I came to this conclusion: maybe scale necessity applies to those who don't have 30 40 50 60 pounds to lose.
For example, if I was already at my never-been-before-since-5th-grade weight of 120, then maybe I would drag out the scale and make sure I wasn't gaining it back. Maybe. But I have been tied to a scale for 21 years, and I'm still fighting it.
I am someone who needs (desperately) to see the number go down. So, I'm not sure the scale is the best psychological tool for me, especially with training. When I would have a bad day week month, and I would get on the scale and see +10 +12 +16, the number did nothing but literally destroy me.
After a bad weigh-in, the first thing that would come to mind: you stupid idiot, how did you let this happen again, you are disgusting, look at you…
As I was packing up the scale last night, I felt a sense of freedom, and I knew I was doing the right thing.
Here's how I know.
During the final ramp up for Miami, I had completed a 40 mile bike ride, plus a 6 mile run. I was in absolutely the best shape of my life (not saying much, but I was in good shape for me). I felt strong, I felt proud, and I had a great day. The Expert and I went out to lunch afterwards. I ate a mass of food, but healthy stuff: salad, hummus, black bean burger with only half of the bread.
On the way home, I was elated, feeling that Miami was within reach. But once home, as I turned on the water to get in the shower, I stripped off my salty clothes and stepped on the scale. I was up 7 pounds from the morning. Nevermind that I had just had the best workout of my life. Nevermind that I drank 6 bottles of water, ingested tons of electrolytes, and followed it up with a 3 pound meal. Nevermind it all.
The scale had spoken. And I was crushed. And it was ridiculous.
My reaction was like giving birth to a beautiful, healthy baby and immediately cursing the loose skin, the weird boobs, and whatever nightmare is going on downstairs.
Same analogy. On that training day, I had a body which gave me beautiful results. I chose to ignore what wonderful things my body had accomplished for the day, and instead, I chose to focus on what my strong, capable body weighed.
I chose to concentrate on the damn gravitational pull.
I had a great run. And when I sent Coach M my workout results, I said: Game Face = Back On. Which felt nice. To which he responded: "Excellent!!!!!" but with more exclamation points, if you can believe it.
I can't help but think… my entire day would have turned out differently, if I had started with a self-curse of "you are disgusting." My training will turn out differently if I keep that attitude up.
Whether you love your scale or hate it… think about that. Are you allowing your scale to shape your day? Your life? Your self-worth? I was. But I'm not anymore.
Hope you have a great week friends.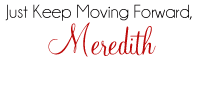 __________________________________________
Come play with us!
Swim Bike Mom on Facebook, Twitter, and Daily Mile
Got a confession to make?
Try out the Swim Bike Mom Confessional!
Questions for the SBM Life Coach?
Ask away here!