The Expert and I hit Silver Comet Trail today for a 52 miler on the bike (oooooeeeee) plus a 3 mile run (ooooooeeeee). It was raining and pretty chilly. Raining bricks.
I still don't have full length tights to wear – I usually steal his – so when we ride together, I am out of luck. My style is rocking.
Those would be chamois capris and compression socks. Together = tights! Tada!
Momma needs some fashionable bike clothes. Shoulda bought them
before Dave Ramsey.
Now, I'll be looking like this for the next 5 years.
When we left the house today, I told the babysitter that we were probably the most stylish couple she knows. She snickered. I don't know why.
I took off on the ride first, and the Expert gave me a cushion of 3-4 minutes. I was determined to not let him catch me. He did. About 10 miles in. Then I managed to get caught at three consecutive stop lights, and he was g-o-n-e.
We stopped at the 26 mile turn around, and \were both feeling good – best training ride in a long time.
Wet roads freak me out, though. I'm not the most un-clumsy rider. Enough said.
The Expert took off after we stopped briefly, and within a few miles, I couldn't see him. He's a good rider. Enough said.
I started hurting pretty good about Mile 38. Mile 47 the misery set in. By the time I was a half mile away from the car, I was ready to get OFF the bike.
I saw the Expert… starting his run. ERRRR! Gotta catch him!
Time for the 52 miles: 3 hours, 23 minutes
I sped to the parking lot, opened up the back of the car, and I tried to quickly shove Antonia (my bike) into the back. She won't fit! He sabotaged me! He purposely put his bike in all crazy so I would be a T2 disaster!! (Okay, maybe not).
Faux T2: 2:15
As I started off, my legs felt like lead weights. My shins and calves were incredibly tight. The wind was whipping and the rain started misting steadily. Things loosened up a bit, but I hit the bike pretty hard – so the run was pretty tough. At some point, the Expert and I passed (he said it was at the 1 mile marker), but I don't remember seeing him at all.
Like most things, this type of pain stops when you stop doing the painful thing. The run was hard, but it was over in 3 miles (34:00), and the pain pretty much stopped, and I was finished with a 52/3 brick.
Run Time: 34 minutes
I almost caught the Expert on the run. Almost. Enough to where he said, "Dang, Chris McCormack." Which is hilarious considering what a horrificly slow and
form deprived runner
I am.
Total time: 4 hours
Training for this week is a 9 mile run on Tuesday, some small tapering then the Savannah half-marathon next weekend. Am I ready for 13.1? No. But who cares. Not like I can't crawl 5 of those 13.1 miles if completely necessary.
89 days until New Orleans. I just told the Expert and he started mumbling: 90 days is three months, 90 days is three months, 90 days is three months. See? He's very smart. Toldyaso.
[We're both scared to death of this race.] Have a grrrrrrrrrreat week, friends!
========================================================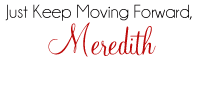 The SBM Tri Kits, Jerseys, and Bibs are Here!
Order now, through January 31st at NOON.
========================================================