So Coach Monster has my "planned" time for the Savannah
half-marathon
this upcoming weekend as 2:15:00. I almost spit out my water when I saw that.
More like 3:15:00.
Then some of the Facebook group started saying, "you can do it" (no, no I can't, but thanks for the encouragement), so we'll do a little contest.
Person closest to my actual half marathon time without going over (like the Price is Right)
wins a spiffy little Swim Bike Mom Trek water bottle.
Once on the Facebook page, you may need to scroll down to find the comment to enter your bet.
And don't worry – you won't hurt my feelings. And FYI… the weather forecast is cold and rainy. So you should factor that into your bets. [And a clue: I am very slow. Very.]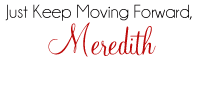 Social is the new peanut butter: