The Expert has some sort of plague, so I took on the long ride by myself today. I think he's suffering from the same
Christmas Plague
I had over the holidays…. Not sure about the reason for his delay though.
Anyway, I thought the workout was 52 miles. I was relieved to find out that it was "only" 45.
Antonia (my bike) and I hit the road to Silver Comet Trail. It was forty-nine degrees and sunny, so not too terribly cold. Because the Expert stayed home, I was able to enjoy the full length tights (since we share the one household pair of cycling tights. Ones are way too long and were clearly purchased at some sort of fire sale back in 1974.)
At Mile 9, I decided I wanted to go home. I had lots of things to do like laundry and snacking, so this ride thing wasn't really doing it for me. I got off the bike to turn around, and I swear I heard Coach Monster whispering in the bushes. (He wasn't there. In case you were wondering).
"Get going, Grasshopper. Get going. No time for this foolishness. 83 days until race day, and you are NOT ready, in case you haven't noticed."
I sucked down a vanilla GU. Ick. Nasty. Hate vanilla GU. Ick. Nasty.
I'm not sure what happened, but the GU lit a fire under me, and I took off. I left Constance at home, so I had no idea how fast (or slow) I was going. Constance is my Garmin 310xt. Constance, whose name I am officially changing to
Fickle
, because she's a piece of fickle CRAP. The electronics on Antonia were failing me too, so I only had the mile posts to tell me where I was.
I felt great at the 22.5 mile turnaround, and continued to feel good until about Mile 39. But I'll take it. Suffering the last 6 miles is doable.
This was a good training ride because I only got off the bike that one time – the remainder of the bike, I was in the saddle. Good training for the Queen parts.
On the way back home, I had a cheeseburger and fries. Yes, I know. Bad. But throwing down that ride in
2:45:00
deserved some sort of fatty ridiculous food. I felt good. The sweat salt was crystallized on my face, and I was dirty. The best kind of ride.
Have a great week everyone!
[REMINDER – TOMORROW (Tuesday)
at NOON is the last day to place your order for Swim Bike Mom Gear.]
*Note: Tri top and bottom sold together is discounted to $75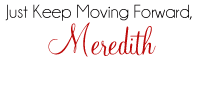 Social is the new peanut butter: