100 days until
Ironman New Orleans 70.3
. At this moment, I am sitting on a plane to San Diego and thinking about the in-flight menu (mmmm…maple turkey bacon sandwich), and simultaneously chewing my nails to the nubs thinking about 100 days. 
Yes, 100 days is some sort of eternity of time.
In convincing myself that 100 days is
forever
, I thought it would help my brain to look back to 100 days before my
Miami 70.3
last year ….and see "where I was" 100 days before
that
race. 
Ah-ha! That would definitely make me feel better. So I counted.  Miami was October 30, 2011.  100 days before was July 22, 2011.
I did a little search on this here blog, found
my post from July 23
, and I read the first line. I blinked.  I read it again.
"

Eleven mile run completed today.  Whoop."
Gulp. No. No. No.  
How is it possible? How am I 
worse off
now than I was
then?  
Worse off 100 days out from New Orleans than I was for
Miami
?  How is that possible? (I'm screaming inside my head right now, if you can't hear.) 
I mean, I've done the half-Iron distance, that should give me some sort of automatic… something! Crapola.  Nothing may be substituted for solid training.  
Granted, I'm up to 8 miles in the run at present (and it was killer). I think I could do 10 right this second if I had to (well, not in these shoes).
And possibly could pull off 13.1 with a weapon pointed at me (or a beer dangling like a carrot).  But poop.  
Last year's 70.3 training was so peppered with raving doubts.  I felt lost for that reason. This training is apparently peppered with raving laziness.
Time to crack the whip.  I've been saying that for a while.  
Why can't I get some good, solid momentum for this race? 
I will. I just need a little help from my San Diego friends (3 hours 'til touchdown!)… and to find my beloved race sign.
========================================================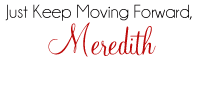 Swim Bike Mom Tri Kits are here!
Place your order by January 31st at NOON.
$75 (what a deal!)
========================================================