In this 10,000th post about my food issues, I hope to bring you some hope, some revelations. Alright, maybe not. What about some pictures of cupcakes?
Yesterday
, I had a great morning run to start. I did some running drills. I started off zen. I dreamed about New Orleans. I planned my meals.
But by the evening, the culmination of food destruction was incredible. I didn't realize how much I ate from about 5:30 to 9:30 last night, until I woke up this morning and felt the collateral damage. Gross.
I woke up hating myself for spiraling out of control again.
(Peace, Momma. Stop fretting.)
After reading
my post last night
, Carrie (
our resident life coach
), sent me an awesome email which got me thinking about
why
I eat like a vacuum cleaner sometimes.
A simple explanation is that the endorphins makes me feel better for a moment. That's a given. But the deeper issue? The real why? Why do I sabotage my training, my health and my day-to-day life for the sake of peanut butter?
Pure and simple: rebellion.
Instead of incorporating
Ilana's wisdom
about
food being the only thing I actually can control
… I often choose to rebel in my passive-aggressive way. I eat. I think:
I'll show you. You can't control what I eat. Mmmmm, pizza and ice cream. I'll show you.
But I'm only "showing" myself some extra pounds.
And this next story may sound like a "blame your parents" moment, but it's not meant to be. It's more of a realization I had this morning after receiving Carrie's email.
I was a chunky kid anyway, so I'm certain I was born with a zillion more fat cells than the normal kid (also my story, and I'm sticking to it).
I was 8 years old. On some Fridays after school, my mom would take me to get a small ice cream cone or those awesome little cookies from McDonald's. On a particular Friday, I had a daily quiz paper in my backpack. I knew that the paper was going to be an issue. Because it had a "C" marked on it. As we were pulling up to McDonald's window and I showed that paper to my mom (my timing was off, clearly). Suffice it to say, no ice cream for me that day.
Growing up, two things were disallowed in my house:
recreational drugs and any grade below a "B"
I'm sure my mom's actual response to the quiz grade and subsequent drive-off was: "
You got a C. You can do better. We aren't going to have ice cream today.
"
But in my memory, I recall wheels screeching as we blew out of the McDonald's parking lot, there was fire shooting from my mom's eyes, and a dark rain cloud with lightning stormed down from the heavens and struck our Buick wagon repeatedly until I cried out for mercy. [I'm not sarcastic at all.]
That was last "C" I received until Evidence class. In law school. Seventeen years later.
What's my point? Irrespective of the fact that food-reward is probably not a good idea for me… the rationale behind my eating made perfect sense this morning.
M
y stress eating is connected to my struggles with
perfection and rebellion and control.
Of course, this is not brilliant news. People studying eating disorders are pulling their hair out and saying, "duh, what a genius" about now. Okay, fine. But this is my revelation, so stick it.
As I think back to the minor ice cream incident, it makes sense to me. Again, I am not blaming my mother for the ice cream-a-palooza. But here's what I figured out: when I earned the "C" on my quiz (imperfection), the food (reward) was taken away. In that situation, the denial of food was completely out of my control. I wanted the ice cream, but it was denied denied denied. Someone telling me that I couldn't eat.
I was told what to do, what was expected of me, and how to act in every part of my life. Things needed to be on target, always. But food? That remained mine. I could eat, I could sneak food, I could steal other kids' Fruit Roll-ups, and every last bit was my choice.
Being a chunky kid, everyone wanted to cut my food intake down. But what I put in my gullet? It was mine. Mine! You can't decide! You can't that away! Even when I didn't deserve/need the food, I would eat because I was a badass "showing you" who's boss. Me. I'm the boss. I eat what I want, when I want, and how much I want.
"I say who, I say when…I say who."
Ilana
is absolutely correct – food is all about control. But instead of taking control of the eating, I chose the other end of the spectrum – eating everything in sight.
Now, twenty-four years later, I am still playing these same games. I am supposed to be a good mother, wife, daughter, employee. Society. Triathlon. Myself. All these things are connected, and tell me to stop overeating.
But I keep doing it. It's my rebellion. Even against myself.
I am rebelling against myself.
Figure THAT one out, Oprah.
After I rebel eat, then I punish myself with negative self-talk. [That's the dessert in case you were wondering.]
My overeating is about some backwards, self-destructive form of rebellious control.
Exactly. Backwards control. I have it all wrong. When my life seems to be spiraling out of control,
Ilana
says that's exactly the time to grab the bull by the horns, and take control of the food. Make a portion-controlled, systematic world where there is complete control … and in turn, my outside world will
feel
in control.
I hear those words, but my inner rebel appears to be ignoring them. What a holy hot mess.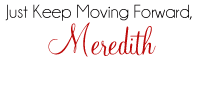 __________________________________________
Come play with us!
Swim Bike Mom on Facebook, Twitter, and Daily Mile
Got a confession to make?
Try out the Swim Bike Mom Confessional!
Questions for the SBM Life Coach?
Ask away here!