I am turning my eye towards the big ole New Years resolutions, so I am quite busy now.
Not much time to come up with original blogs. Must make giant promises that I barely intend to keep. It's a very long list, and I've gotta check it twice, and all that jazz.
I lie.
Anyway, because so many of you new friends are, well, new, I thought now would be a good time to do a Swim Bike Mom Greatest Hits album. The top 13 most "
popular
" posts, and the ones that chronicle my ridiculous journey most accurately.
Popular being a relative term, since I don't really know what "popular" means, seeing as how I was a weightlifter in high school, not a cheerleader…. hurmph. I digress. As usual.
By the way, Merry Christmas and Happy Time Off From Work Day to those who don't celebrate.
This was our Christmas card. Yes, really.
Anyway, since I don't sing, you don't get a greatest hits album per se….but posts. Sorry, maybe someone will buy me some voice lessons for Christmas. I hope you all have a wonderful holiday. I'm sure I'll be around to bother you, so I don't feel like saying goodbye quite yet.
The Swim Bike Mom Greatest Hits of 2011
(in semi-chronological order)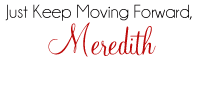 __________________________________________
Come play with us!
Swim Bike Mom on Facebook, Twitter, and Daily Mile
Got a confession to make?
Try out the Swim Bike Mom Confessional!
Questions for the SBM Life Coach?
Ask away here!