It's that time again – here's the fourth installation in SBM's "
Fix Your Life Friday
" series with our resident life coach, Carrie, of
Te

mpo Life Coaching
. Today's question is a good one for moms who are consistently suffering from the SBM coined disorder called "BETES" (Being Everything to Everyone Syndrome), and trying to balance everything at once, while attempting huge goals.
(Shameless posting of my adorable kidlets. You'll forgive me.)
"My husband is getting deployed for an extended period of time. I am at the point in my tri-plan that I want to complete a half-Ironman and then a full.
How do I manage the expectations of being a mama of 3, wife and triathlete …without putting myself last?"
"Your question is a tough one, and something I've been pondering all day. I truly can appreciate your desire to stay on track with your tri goals. At a time that must be terribly stressful for you and your family, training is likely more important than ever for you in helping you cope with the transitions coming up.
I don't know what it's like being married to a man in the military, nor do I know what it's like having a spouse gone for an extended period of time. I do, however, have quite a bit of experience working with children who have parent(s) in the military and deployed. Kids really feel the strain of mom or dad being away. The entire family structure changes. They miss their parent, they miss their old routine, they have to adjust to life in a different way, and they worry A LOT. This is a time when they need mom more than ever to help provide them with some semblance of normalcy and to help them feel secure and stable. That puts an extraordinary amount of pressure on you, and I realize that.
So here is how I see it…You've got kids who need mom more than ever, and a mom who needs her training more than ever because of the added stresses placed on her, that extra training then keeps her away from home more often, thus taking time away from the kids who need her. Quite the conundrum.
After all day thinking about this, here's what I've got…
Now might not be the right time to train for the longer distance triathlons.
You already make so many sacrifices being a military family, but this might need to be one more sacrifice that you consider making (or at least putting on hold).
How would you feel about keeping your races to slightly shorter distances but really put the focus on improving each of the three disciplines? This would allow you the training and racing, but the time commitment would be more in line with the added demands of being the only parent in the house.
Regardless of whether you stay on track for the 1/2 and full Ironman races or train for shorter distances, you may need to get creative with your training.
I don't know how old your kids are, but if they are old enough to leave home alone while sleeping, then early morning workouts might work well before the kids get up.
Perhaps some of your cycling training can be done at home on a trainer.

Of course, enlisting friends and family to help with the kids so you can train is helpful. You can even swap childcare with a friend…you watch her kids while she does her thing, she watches your kids while you do yours.
Bottom line is that t
riathlon training is very time consuming
. "Even" training for a sprint tri can be all consuming. It requires support from spouses, children, friends, training partners, and it also requires sacrifices from those same people. My concern for you right now is the amount of time you will need to spend on training for these longer races at a time when your children need you more. As I write this, I can feel my own internal struggle, thinking about the desire to work toward and achieve the lofty goal of Ironman up against the add
ed demands placed on you at this time.
Being a military wife and mom must be a difficult job and my most heartfelt appreciation goes out to you, your husband, and the many other families who serve this country and sacrifice much to do so."
SBM Note:
Thank you Carrie! Awesome perspective.
This question is such a difficult one for moms. We too want to have these big dreams. Oftentimes, we feel like we are the last ones to matter in our little world…. triathlon helps us break out of that cycle. But then the life cycle rears its head and sometimes those big dreams must be put on hold. Oftentimes, the sacrifice to obtain the goal *may* be too much, and may not be worth the end result. I hope I can do an Iron distance race one day. But for me, I have no earthly idea how I will be able to do so with the kids and a full time job. It's scary. It's nauseating. It's just downright difficult.
Another angle to Carrie's wisdom, and this is me being the
psycho motivator
…but how bad do you want to do the half-Iron?
Can you slip into crazy and make it all happen?
Can you wake up and get on the trainer at 3:00am to do a four hour ride? Will you go for a midnight run on the treadmill? Are you willing to sacrifice to save to buy your own treadmill, spin bike and gear to make it happen after hours, while your kids are sleeping? If you can do these things
while your kids are 100% covered and taken care of
(and you can say this without a doubt)… then I think the question becomes…
how bad do you want it?
And how much sleep are you willing to lose to get it? Will the benefit of your kids seeing you reach these goals be worth less time with them? Just food for thought.
For me, I can't be a good mother without some outrageous goal.
I need this goal …to be myself.
Also, I firmly believe that you can do a half Iron on a time-crunched schedule. You may not sub-five hour it….but you can do it. Here's also a
post
I did awhile back about the
Mom-Crunched Triathlete
that may give you some ideas (and hopefully, some laughs).
I have struggled with this same issue, and I don't have a husband heading out… But I will leave you with this quote from an older post
:
"Perhaps s
elfishly… I often [work on these goals] knowing that my children will never, never know me as the mom who didn't move, as the mom who was too fat, too tired to play.
Rather, I may be the mom who can 'outrun your mom' (wishful thinking) or (super wishful thinking) hear my kids say, 'My mommy is an Ironman.'"



Whatever you decide: be good to yourself, be patient, be grateful and make your merry go round world rotate, somehow, kids and all.
SBM Life Coach, Carrie Hanson, is a mom of 3 kids (ages 20, 16, and 11), a newbie triathlete, owner and life coach at
Tempo Life Coaching.
She has a Masters degree in Marriage, Family, Child Counseling as well as a school counseling certificate. Give her some love, and submit your questions (using the form below) for next week! Remember, if you wish to remain anonymous, you shall be!
Disclaimer: Submitting your questions to Carrie of Tempo Life Coaching does not, in any way, establish a client relationship. The purpose of Fix Your Life Fridays is fun, interaction and accountability. Let's keep it there! If you want to remain anonymous, you shall remain so.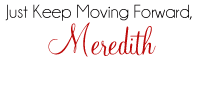 __________________________________________
Come play with us!
Swim Bike Mom on Facebook, Twitter, and Daily Mile
Got a confession to make?
Try out the Swim Bike Mom Confessional!