My first workout in a week was a race against a toddler. She almost beat me. Granted, the first lap I was wearing clogs. Once I dashed inside and changed to my sneaks, I was unbeatable. Whew. Close one.
Except… the
damned chicken wing
emerged again. One week of coughing, barfing and getting well… grows the chicken wing back. Blasted bollocks.
The boy child completed the first leg of the bike. Says he doesn't like to run so much. Like his mother. Stella, on the other hand, with her Carfrae-like stride, I can only guess that her track-star grandfather's genetics are kicking in.
The Expert joined for the relay. With his Tom Cruise shades. He's been channeling Cruise since seeing
Ghost Protocol
on his day off.
These are the moments when our
Family Dreams
of triathlon make perfect sense.
The kids wanted to bike and run today. It was fun (minus a few minor throw-the-bike-on-the-ground tantrums (me = not shown here). Good, clean wholesome family fun. I was glad the Expert grabbed the camera, too. I'm usually the family photog, so this was a nice change (and proof that I really exist in this family).
So. When you think you shouldn't take time away from your kids for that run… do it. Turns out the little monkeys start to view running as a good, healthy, fun thing. Slowly, their momma starts to believe as well.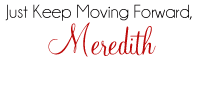 __________________________________________
Come play with us!
Swim Bike Mom on Facebook, Twitter, and Daily Mile
Got a confession to make?
Try out the Swim Bike Mom Confessional!