After spinning class today, I skipped on over to the treadmills to do a one mile run. I just started, and then I see him.
[No, not the Elf on the Shelf.]
He says, "I'm just going to get on this treadmill behind you, so I can watch you."
I immediately throw up my
chicken wing
in protest.
This was the longest one mile of my life. To have someone watch your form for a mile. To have an Iron genius watch for a span of eleven minutes. Holy guacamole, I was trying way too hard.
Anyway, the mile was over, and Coach M summoned me over (while he's running on his treadmill at pace so fast he's a blur, mind you). He says, "Looking better" and gives me a few pointers.
He also confirms the remarkable absence of the
Chicken Wing
.
I thank him, and off I head to do some drills. A few minutes later, Coach M
appears, ninja-like, out of nowhere
. We chat some more, and then he says that my form looks 60% better.
SIXTY PERCENT!
Wooo hooo. That is exciting.
Afterwards, I popped in to see Ilana, my nutritionist, and had a very uplifting weigh-in (down 4 pounds), and the standard food psycho-therapy session. [BTW – if any of you are struggling with your food choices, Illana is great. Her plan is so reasonable, simple and smart. She's also an Ironman. I highly recommend you emailing or chatting with her. Long distance is no issue. Her company is Optimal Nutrition for Life.]
(This is how I feel today. Not how I look, in case you were wondering.)
Food is my safe haven. I am learning that. Along with wine. Wine I have given up for two weeks, and isn't really a big deal for me. It's more about the relaxation nation with wine; I am finding other ways to relax. Food, obviously, a person can't live without. Which Ilana always says is "the" issue: when our addiction is actually something we must have to live (food), then it's a whole new world to control.
Coinciding with my food frustration is life frustration.
I am unbelievably frustrated by a few people in my life right now. Unbelievably frustrated. I am concerned, because these people are pretty damn unavoidable. But they are
seriously driving me up and over a wall, and into a cave. I have been paying attention to life stressors and how I eat in light of stress. Yes, I am a stress eater. When I am around one of these "trigger" people, I find myself shoving M&Ms into my gullet like a freaking squirrel.
Happy weekend friends.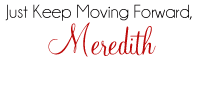 __________________________________________
Come play with us!
Swim Bike Mom on Facebook, Twitter, and Daily Mile
Got a confession to make?
Try out the Swim Bike Mom Confessional!
Questions for the SBM Life Coach?
Ask away here!