Today will be my first *official* long, cold (sub 40 degrees) weather bike ride.
What?? you say, And you call yourself a triathlete?
Well, two comments about that :
2) Nope, I don't call myself a triathlete. I call myself a baby triathlete and half an Ironman.
The Expert took off this morning to catch a spin class, and I'm playing with the kids until he returns. Hopefully, it will have warmed up a bit by the time I push off.
[Really, it might be crazy for a Georgia girl to ride in this weather, but all I can think about: Coach Monster and his crew at Lake Lanier yesterday morning, 6:30am, for a swim. Seriously. If they can swim in this, I can certainly try to ride in it.]
(My cold weather gear: two pairs of socks, tights, chamois capris, tech tee layer, long sleeve cotton tee, and LG cycling jacket…. not shown: two pairs of gloves, helmet, shoes and ear warmers. Me = sissy.)
The plan: leave from
Harbins Park
in Dacula, Georgia. 30-40 miles. Rolling hills. Two loops.
I completed a ride around this area in April of last year – not this exact loop – but close. 28 miles, and
it ripped me to pieces
. That day consisted of my first official "brick bonk." I attempted to strap on my sneaks afterwards and run. I remember that brick like it was yesterday: I almost
forgot to take off my helmet
after the ride. Locked the car and everything. Helmet still on. Unlock car. Remove helmet. Throw helmet in backseat, and think to self:
what in the hell.

We'll see what this ride brings. Looking on the bright side, at least I don't have to run afterwards. Maybe I'll take my shoes for "fun" and see. That would be a true test of how far I've come.
But I fear… I might find out… I haven't come that far…. to be continued…
Wellllll. I am a block of ice.
I managed 20 miles, which I am pretty proud of, considering that I've done most of my training on flat roads and it was 45 degrees outside. (Don't mock me, you northern folks…this is cold.)
And yes, I could feel the difference from the last time I did this ride – I am much, much (much) stronger. I could have done another loop. Last time, there was no way.
(I can't get enough of this sign I encountered: Rolling Hills (Dead End))
The final climb back to the park was a monster. I think about 200 feet in elevation over less than a third of a mile. Maybe I'm not very good at recognizing the elevation….only that "ow, this sh*t is steep!" and "I can't breathe." Regardless, it was probably the biggest hill these wobbly legs have ever attempted.
Most of the folks out and about near Harbins Park were mountain biking, not road cycling. I guess because it was a little chilly (and scary) hitting 35mph on the downhills.
Felt nice to hang out with Antonia again (my bike), although she was still dirty/bruised from the rain and dirt from Miami. I should have given her a bath – she's a tad neglected. I'm sorry, Antonia.
Looking forward to a good week, full of healthy habits and good workouts. That's my story, and I'm sticking to it.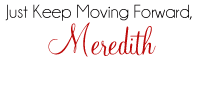 __________________________________________
Come play with us!
Swim Bike Mom on Facebook, Twitter, and Daily Mile