Christmas is over. The kids are crawling the walls with new toys and extra energy. I ran zero miles over the break. I cycled zero miles, minus spin class on Friday. I swam zero miles.
I have an excuse, and it's not Christmas.
A headcold Thursday, turned into a fever after spin on Friday. Which by Friday afternoon turned into a ridiculous coughing fit in one of the partner's offices (oh, how I love these coughing fits.. let me count the ways):
[Hack hack hack] "I'm sorry" [hack] "you were saying that–" [hack hack hack hack gag] "…I think I am okay so—" [hack gag hack hand gesture that I am leaving to get water] "sorry be right back.." [hack hack hack lungs out down the hall luckily make it to bathroom before hacking and throwing up.]


Ick beans. So that was Friday. Saturday, I was still knocked on my butt, but was able to complete the required Santa duties and felt better. Bumming because I was supposed to take Antonia out for a ride with friends. No go.
Christmas Day, yesterday, I felt festive and better, but still a little puny. The Expert cooked a feast, and I thought I was coming out of the dark.
Only to wake up at 3am last night, with what can only be described as the Butt Plague (a/k/a some form of food poisoning). Best I figure, it was seafood from our date night Friday night – that was about 48 hour turnaround. But I have no idea. So today, I was puny and now tonight, I am back hacking my lungs up.
Good thing I have my gym bag packed. Ha. I'm looking forward to running when I can barely stand up, sit up, or see straight. Such shenanigans to have time off of work and be sick.
Irrespective of the plague, we had a little magical Christmas. At 6:30 on Christmas morning, James (our four year old) came in and whispered: "Hey mom, Santa brought me the motorcycle bicycle. I saw it out in the living room."
(This is what a bicycle motorcyle is, since you were wondering..)
Then he hopped in bed with me. "Oh, well, do you want to go see it?" I asked.
"Yes, I do," he said.
Sometimes I can't believe how patient he can be. He'll gut me for a cup of milk, but for Christmas presents, he's all polite and sweet. Maybe he thought Santa could revoke the gifts…
Then there's the princess. Oh how I hate the so-called princess culture, but it is clear that I am going to lose any battle with this Miss Priss. So I let her be. And I must admit. Cuteness, vibrant and full of joy, Stella is.
And I even joined her a little later. (Just so she wouldn't feel left out).
I was proud mostly when put on her giant new helmet, ready to go for a ride on her new scooter.
Goals for this week:
Feel better tomorrow, pull out a run in the morning best I can, a spin class and strength on Wednesday, maybe a swim on Thursday, Coach Monster's class on Friday plus run, then maybe long ride on Saturday before an early New Year's date with the Expert. Oh, and Stella's third birthday. Yes, the Princess is a New Year's Eve baby. Trouble.
Looking forward to a week of reflection, rest and resolutions. I like turning over the calendar. Lots of amazing things happened in 2011. But I hope for even bigger in 2012. At least, to be rid of the Plague by then…
(The Expert was an awesome Santa! And bought me some fancy flat shoes, since my
Oh, and I almost forgot. Apparently, the Expert went to a spin class on Saturday, and all the bikes were taken, except one of the two bikes on the stage with the instructor. So, naturally…guess where he sat? Gotta love this guy.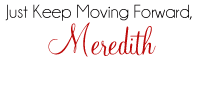 __________________________________________
Have you joined in the fun yet?
Swim Bike Mom on Facebook, Twitter, and Daily Mile
Who ticked you off this Christmas?
Try out the Swim Bike Mom Confessional!