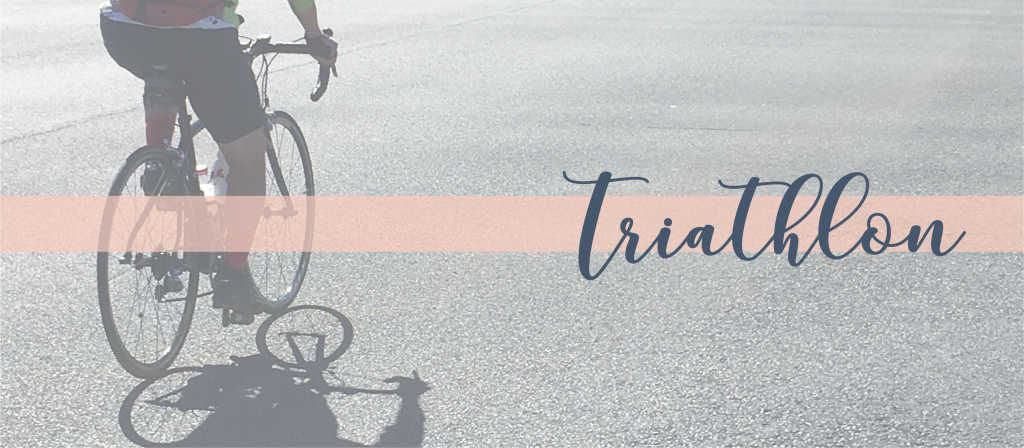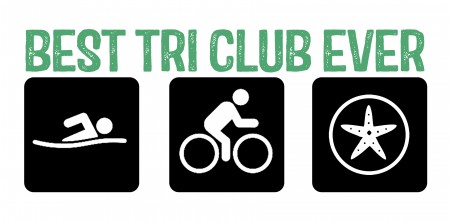 Registration is Open for the 2017 Club!
Go here to register now! Now $60 through the end of 2017!
Best Tri Club Ever? What? What in the heck IS this?  
In very short summary:  We are a virtual tri club. We seek to be a club unlike any other—where everyone is welcome no matter his or her ability, size, shape, age, ethnicity, politics, race, gender identity, sexual orientation, favorite color is pink or red, or you don't like lizards. This is a welcoming club for anyone who tris, or who is interested in becoming a triathlete.  We have amazing partners and sponsors who's mission is to help our triathlete family be the best we can be!  For more details, keep reading.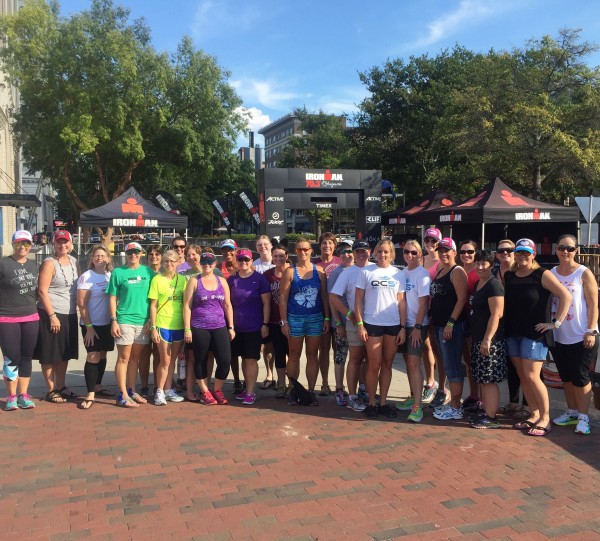 What is a Tri Club?
Traditionally, a triathlon club is a local organization where you may have group swims, rides and runs, holiday parties and tents at races. Maybe you have a coach or two who likes to work overtime and help out. Maybe you have a team kit that you all race in, or indoor cycling classes. Maybe there are local politics and the like to deal with. Maybe you love your local tri club, and if you do, that's great!  That is the way of the traditional Tri Club–and don't get me wrong–local clubs are great resources.
(This Club is STILL for you—even if you have a current club!)
What we realized, however, is that this is also 2016/2017… and we can do even more with a virtual tri club.
With the way of the internet, virtual everything and friends who we have across the globe–who we have never met–we have a tri club that can meet these demands.  It's the place where you may be new to the sport and just want to do your workouts (alone), but also desperately need a support network–that maybe can't be or won't be local. Maybe you live in the middle of nowhere, work the night-shift, have young kids, and more. Maybe life is just too busy to commit to the local groups.  All of these lifestyles are all really tough to schedule with a local tri club. (And how can you get to know people when you can never be there?)
And that's exactly where this Tri Club was born.
We are thinking outside of the box, and we are bringing down the house with the ideas, the inspiration and the deals. We are available all the time. For virtual trainer rides. For connection. For advice. For laughter. For tears. For a sense of community that isn't filled with any sort of elitism, specific speed requirements, or anything other than L-O-V-E and T-R-I.
Yassssss!
Our Tri Club: Why We Are Different
The "Best Tri Club Ever" is a national (and international) virtual tri club comprised of men and women.
Our home base city is wherever you are.
Our home base meeting is on Facebook.
Our people are real, welcoming, loving, supportive people.
We seek to be a club unlike any other—where everyone is welcome no matter his or her ability, size, shape, age, ethnicity, politics, race, gender identity, sexual orientation, or whatever.
Our sponsors cover all the tri gear you need from bikes to goggles to shoes to skin care.
The difference is:
We have amazing resources in the form of friends, coaches and sponsors, live videos from our sponsors and experts.  We have a LARGE pool to pull from—since we are national AND global
The Club is backed by amazing sponsors ALONG with years of proven morale, community and true support of the friends in Swim Bike Mom—and the community that has grown in the TriFecta Facebook group over the past few years.
We are here for you no matter what your ability, size, shape or place in life is.
Whether you do sprints or IRONMAN, or none of the above—if you like to run, but are thinking about tri? We are here.
We work on local get-togethers and organized events in your area as well, with the goal of expanding into hard-wired local clubs in 2018.
The Club is a true "no drop" ride–no one who is part of this club will be left behind–ever!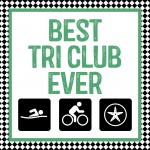 Why Should I Join?
The Tri Club has grown out of the strong-rooted community that is Swim Bike Mom, and its supporting group, TriFecta (male and female triathletes, and budding triathletes.)
We are a club for men and women, youth triathletes, and individuals who are just starting out in the sport. We will be a place to access advice, support and more. We will have a listing of all races and attendees, so you are guaranteed to have support wherever you go.  We are working on Club visors and t-shirts, and as always, you can have a special discount on our Tri*Fe, Swim Bike Mom and TriFecta tri suits (for men).
With membership, you are given access to amazing sponsor discounts—you will literally have a discount for every single thing that you "need" in triathlon – ranging from your goggles to your bike to your running shoes.
With the membership fee:
Find Your Tribe:
Be part of a "team" if you don't have a local team (or you can choose to race as part of our team!).  You will have support as a new or seasoned triathlete from your community. You will have access to new friends and like-minded triathletes across the globe. Find new friends and triathletes in your area.
Save Money:
Save hundreds (potentially thousands) on triathlon gear.  The membership pays for itself – with amazing discounts from sponsors! If you buy ONLY one pair of shoes, one pair of goggles, some gels and a pair of socks – you will break even with the membership fee.   And you know you're going to buy more than that in 2017 to support your habit!
If you are in the market for large items like: bike, wetsuit, power meter or race wheels – you are going to save HUNDREDS of dollars with your membership… up to thousands over the course of the year with these big items!
We have anywhere from 10%-60% off pricing for our members on: bikes, wetsuits, race entries, race wheels, sunglasses, cycling gear, socks, goggles, shoes, trainers, power meters, bike racks, nutrition, skin care, tri kits, sunscreen, make-up, baby gifts and more.
With over 20 official sponsors, you will literally have the opportunity to save thousands of dollars with your membership fee.
You are eligible for awesome giveaways and freebies! Our sponsors will have dozens of freebies and giveaways scheduled throughout the year, including:
a complete tri bike from Blue
free product from Klean Athlete
bike rack from Saris
recovery boots from Rapid Reboot
underwater audio from Audio Flood
giftcards from Estella & Running Wearhouse
Fluid2 bike trainer from Cycleops
tri-inspired jewelry from Athlete Inspired
race nutrition from Tailwind, Nuun, Huma Gel
beauty products from Ever and Beauty Counter
socks from Swiftwick
race entries
flash sponsor discounts
Tri*fe and gear giveaways
…and more from Reflect Sports
More Benefits:
Online and instant access to education, videos, events and resources from our sponsors
If you are interested in starting a local chapter, this is the start for the local SBM and TriFecta club in your area. We are looking for (paid) leaders and coaches to help us across the globe in 2018 and beyond.  This is your time to step up and shine!
(Optional) Race as part of the IRONMAN and USAT Tri Club Program under SBM and TriFecta for early race entries and other Tri Club benefits under the IRONMAN Tri Club program.  Racing as part of the the IRONMAN Tri Club program is NOT mandatory for club membership.
Who are the Official Sponsors?
We are thrilled to announce our Official Sponsors for 2017.  This list will be continuously updated, so check back often!
TriSports.com (All things Triathlon Online)
Blue Competition Cycles (Bike Sponsor)
Cannon Cyclery, Local and Virtual Bike Shop, Atlanta
Orr Cycling (Carbon Race Wheels)
ROKA Sports (Goggles, Wetsuits, More)
Rudy Project (Sunglasses, Helmets, More)
CycleOps (Indoor Trainers)
PowerTap (Power Meters)
Saris (Bike Racks)
Running Warehouse (Shoes and more)
Headsweats (Headwear)
Hoo Ha Ride Glide & Reflect Sports
Rev3 (Race Discounts)
HITS Race Series (Race Discounts)
Tri Bike Transport (Bike Transport to Races)
Klean Athlete (Supplements)
Huma Gel (Race and Training Gel Nutrition)
Nuun Hydration (Electrolytes)
Tailwind Nutrition (Race and Training Liquid Nutrition)
Swiftwick Socks (Socks)
New Wave Swim Buoy (Swim Safety)
Estella NYC (Baby & Gifts)
BeautyCounter (Makeup, Hair Care, Sunscreen)
EVER Skincare (Skin Care)
Tri*Fe Tri (the Best Tri Kits Ever)
Swim Bike Train (Training Plans)
1st Choice Sports Rehab (Sport Chiropractic) Atlanta
Other Tri Club FAQs
Q: How much is Membership?
A: Membership in the club is $125 for the entire 2017 year.
Q: Is this a Yearly Fee? 
A: Yes, membership fee will be a yearly fee.  All registrations renew on January 1 of each year, regardless of when joined.
Q: Is the Club for Men and Women?
A:  Yes.
Q: But I am already a member of a local club. Can I join this club?
A:  Yes, absolutely.  We do not want to take away members from local clubs–that is NOT the point of this Club AT ALL.
Q: For IRONMAN and USAT, which Club do I list as my affiliated club?
A:  That is up to you completely. We would love to have you race as a member of ours—however, that is up to you. Please note, however, that you will not be eligible to be a part of early entry for races if you are not listing the Club as your primary club. That is an IRONMAN rule, and it is checked.
Q:  Is anyone welcome to register?
A:  Yes, absolutely! All levels of triathletes or new triathletes or want-to-be triathletes are welcome.  Any age, experience, gender, nationality, etc…  Everyone is welcome to register. If for some reason we cannot accept your membership due to overwhelming conflicts, general concerns such as social media bullying history, or the like, you will be refunded the registration fee in full.
Q:  Are there Family Memberships?
A:  Because of the agreement with our sponsors and the nature of this non-local club, each registrant who is in the Facebook group must execute the agreement and registration and pay the yearly fee.
Q: Will there be local chapters of the Club? 
A:  Local chapters and regional branches of the Club will be in process for the 2018 or 2019 season. We will be scouting dedicated coaches and leaders for these regional groups during this inaugural year.
Q: Can I host tri club events in my Area?
A:  Absolutely!  We will have more on this in the Club.
Q: I am a newbie to the sport.  Will there be coaching or other educational programs in the group?
A:  Yes! We expect to really ramp these up in 2018. We are partnering with our sponsors to do just this!  Lots of videos and Facebook live sessions and resources. Don't forget that we will have discounts from Tri*Fe Swim Bike Train.
Q: But I have already paid for these Swim Bike Programs – can I get a refund on my prior registrations?
A:  We can't retroactively apply discounts from the Swim Bike Programs or our sponsors.
Q: When can I use my Discounts?
A: The Tri Club opens on January 1.  Most of our sponsors have provided us with the discount codes for effective dates of January 1. Other sponsors are doing quarterly group orders for the bigger items, etc.
Q: How will I keep up with all this information?
A:  All rules, social media expectations, codes of conducts, discounts and the like will be stored in the Facebook group for easy access.
Q:  Will there be a National Event or "Race"Cation?
A: We really really hope so in 2018!  More on this!
Q: Is Facebook required to be a Member of the Club? 
A: Yes. Facebook IS required to be part of the Tri Club. Because we are a virtual club, this is a requirement. No exceptions as this is where the club communications and documents will be housed. On the registration form, please enter the email associated with Facebook where indicated. You can enter another email for communications, but make sure we have your Facebook email—this will ensure we can add you to the group.
Q:  Am I required to wear pink?
A:  No.
Q:  Am I required to like pink?
A:  No.
Q:  Am I required to wear a Tri*Fe or SBM kit?
A:  No.
Q:  Am I required to wear pants?
A:  Yes.
Q: Will you have Club Kits or Gear?
A:  We  have Team Visors and T-Shirts available. There will a lovely plain unisex design to go with any kit, and an additional super hyped-up colorful design.  At this time, we are not offering Club Kits for many reasons.  First, because many of the Members will have local clubs, sponsors and the like. Second, we don't want to restrict members to the confines of any triathlon wear–which is highly individual and personal.  So if you want to wear the Tri*Fe line—power to the people—but if not, that's okay too!  We have visors for you to rock on the course to see your Club-mates.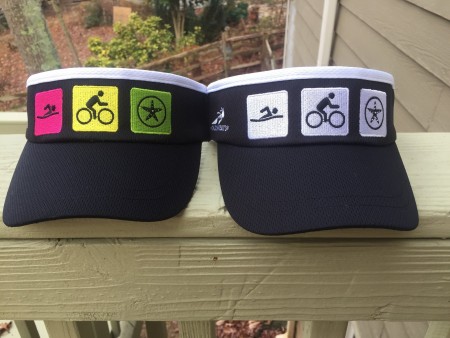 Q:  I am a guy.  Do I have to wear Ho Ha Ride Glide?
Yes.  (Just kidding).
Q:  Am I required to love and promote all the Sponsors?
A:  No, of course not.  However, those sponsors you DO love, you are requested to show the love for.
Q: What types of discounts am I getting from the Sponsors?
A:  This will be fully disclosed in the group. However, the average discount from our sponsors is 25% on products. The bike pricing is $500-2500 off MSRP prices. Race wheels are $300-500 off. Huma Gel has offered a generous 35% off, while Klean Athlete is giving 50% off to club members.  Every sponsor is offering a discount to club members, or supporting regular giveaways in the group.
Q:  What giveaways are guaranteed in the Tri Club for 2017
A:  A full tri bike or upgraded tri frame, a bike trainer, tri-inspired jewelry, tri club visors, gels and nutrition products, socks, visors and headwear, swim buoys, race entries
Q: Can I share my cool discounts with my friends?
A:  Tri Club discounts are exclusive to Members.  Sharing of the discounts outside of the club is strictly prohibited.
Q: Do I have to do social media things? I hate social media!
A:  We are a heavy social media club, and there are requirements to share the love about the Club and our sponsors during the year. You do not have to go crazy, but when you get a sponsor discount and product you love–then share the love!  More on this in the Agreement.
Q: How do I Register?
A:  Please go to this link and complete the registration form. You will be directed to PayPal, where you can create an account or simply pay with a card.  After you complete the process, please click on the final link and complete the Tri Club Agreement.
Q: Registration  FAQ
Does it work on mobile?
Yes. However, if you have difficulties, we recommend attempting to register from a computer before contacting us. If that doesn't work, please attempt another browser. If you have issues, please contact: triclub@swimbikemom.com
Why do you need my mobile number?  What will you use it for?
Naturally, for crank calls. In all seriousness, you don't have to provide it. BUT if you don't enter your email correctly, then I have no way to reach you. I promise that I will not call you or sell your number to third parties.
If there's a required item that doesn't apply to me, what do I do?
Simply use "N/A"
If there's a required question that I don't understand, what do I do?
Simply use "N/A"
What is "Facebook Email"?
This is the email address associated with your Facebook account.  A Facebook account IS required to be part of the Tri Club.   No exceptions as this is where the club communications and documents will be housed.
I don't have (or want) an Instagram or Twitter account, what do I do?
You may simply enter "N/A". However, if you do have a social media account, please provide it. Don't skip over this item to hurry through.
Q: I changed my mind after I joined. Can I get a refund? 
A:  Refunds may be given within three (3) days of registration.  After January 1, 2017, no refunds are given on club membership due to the exclusive nature of the information and sponsor relations in the club.
Q: My money was refunded a few days after the registration and I wasn't added to the Facebook group – what gives?
A:  For reasons that may include conflict of interest or other, we reserve the right to refund any registration fee fully at the time of registration.
Q:  I don't like the sponsors or the registration process, and I don't like you or your membership fee. Will you change everything to make me happy?
A:  No. We have worked tirelessly to create this club with amazing discounts and sponsors and members. If this doesn't make you happy, then nothing will, so the Club is probably not the right place for you.
I Am SO In!  What Next?
Go here to register for the Best Tri Club Ever.
Please note that there is a TWO-STEP process – a registration form and an agreement. Please ensure you fill out both.  We look forward to this year, so much.
For Inquiries or Sponsorship, please contact: TriClub@swimbikemom.com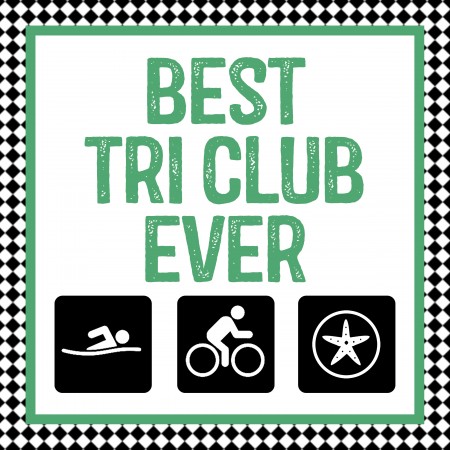 Join Our Community.
#NothingButLove
#SBMandTriFecta #BestTriClubEver
#SwimBikeMom