Thanks to my FAVORITE triathlon store, All3Sports.com, for this Mother's Day shoutout!
=======================================
Proud to be a Member of 2013 Team TriBike!
============================================
The Book.
Available NOW in Paperback and Kindle
on Amazon.com and Amazon Europe.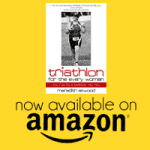 "Triathlon for the Every Woman is a hilarious, heartfelt memoir of one woman's amazing journey from being an overweight working mom to a fully-fledged triathlon finisher. Together with sharing her own inspirational story, 'Swim Bike Mom' and her contributors also provide a comprehensive practical guide to get YOU from the couch to the finish line… So that you too can become a triathlete: no matter what your age, your background or your ability. This book will help you change 'I CAN'T' into 'I CAN' and give you the tools, advice and inspiration for how to do it.  With this book, you will realize that your life truly has NO LIMITS!"
-Chrissie Wellington
Ironman World Champion and Author of A Life Without Limits
Words about the Book
============================================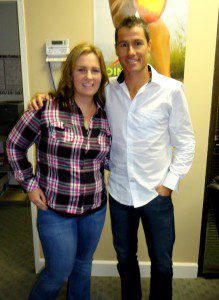 ============================================
  The Press Kit and Contact.
Swim Bike Mom is available for Consulting, Advertising, Freelancing, Guest Blogging, Speaking Engagements, Appearances, and Cocktail Hours (especially Cocktail Hours!)
"PRESS" ABOUT SWIM BIKE MOM:

 "Expert" Feature on AL.com
Another Mother Runner Article
Bia Sport Profile: Just Keep Moving Forward
Ryding 2 Health Article
Fit Momma Friday at Fit Momma V
Mention on Runs Like A Duck
Second Mention on Runs Like A Duck
Shout out on Iron Rogue
Encouragement on Tri Fatty
Smiles on Mama Gets Moving
Poopsicles at Health Kitten
Friends We Follow on Page 7, Freeplay Magazine
Healthy Page: Interview
Half Marathon Superstar on Up & Running
210 Again Interview.
Mention on One Mom in Maine.
Featured in the Augusta Chronicle pre-Augusta 70.3
Nice words on Treadmill Confessional
Shoutout on CrazyMadLiving
Mention on TwoTri.com
Another Mother Runner House Party Photo Blog
Talking about SBM on TriMadness
Rave Review about the Book on MultiSport Ninja
Book Love on

Read Run Dream Do
Mention on Strong Blonde


===================================================
OTHER THINGS WRITTEN BY SBM:
Feature on BeginnerTriathlete.com: "Tri-Ing To Face Your Fears"

Interview with Craig "Crowie" Alexander
Feature on Beginner Triathlete.com: "Triathlon as a Lifesaver"

A Woman's Syndrome 
"Tri It" on It Sux to Be Fat.

The Three Phases of a Triathlon Injury: Part I
Another Mother Runner Article/Interview

Why Am I a Big Fat Sissy?
What Does a Triathlete Eat Before a Race
Highlight: Angela Meyer
A Checklist for Triathletes
GoTRIbal Feature Athlete
Nutrition for Losing Weight as a Triathlete
GoTRIbal Interviews: Janelle Hansberger
Change Happens: Triathlon Injury, Part II
Seven Reasons You Can Become a Triathlete (In Seven Sentences)
Guest Post: Swim Bike Mom Figures Out What to Eat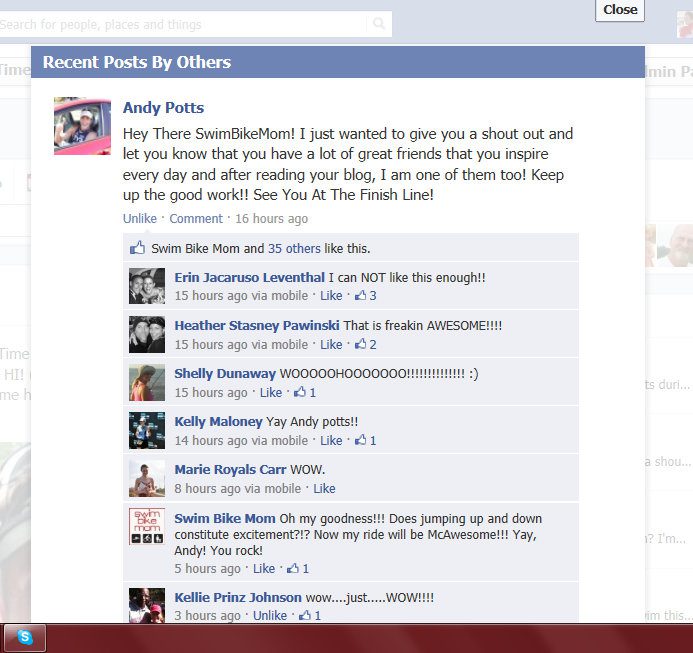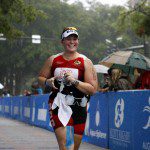 Available Now!
SBM Coaching/Mentoring Services
Get coached and motivated for your
Sprint, Olympic and Half Iron distance triathlons.
The coaching package is limited to only a few athletes for 2013.
The initial package buys your online registration and one month of CUSTOM coaching (meaning your plan is YOUR plan… no templates!) through the online portal. I will work with you via email and phone to get you started and keep you moving through each phase of the training plan.

Go here to get more information.