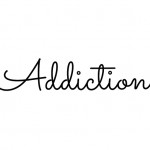 In December of 2015, I decided that I would never drink again.
The story of addiction is one that is not told often, and if it is told, I am not sure it's told very honestly or well.
I am seeking to break down the shame, the barriers, and the negative associations with taking a stand, grabbing our power, and deciding to be sober people.
Join me along the way, and if I can be a help to your sobriety, please reach out any time.
Not Giving a Sh*t is a Way to Have a Terrible Life
If I can be a help in any way on your journey, please Contact Me.