Registration is NOW OPEN!
(Next Program Starts April 1 and runs through May 13th)
Register as a *Couple (some exclusions apply) and save $47!
Sign up for the email list here.
---
Introducing 3HU.
3HU is a revolutionary nutrition, health and life coaching program that is changing lives for the better–one small, attainable step at a time.
3HU takes the best science and research—along with compassion, wisdom, and motivation—and breaks it down into powerful lessons with simple and smart action items to get you moving forward.
3HU means: Healthy Happy Hardworking U
Healthy:
"The first wealth is health."
– Ralph Waldo Emerson
Think about it, without our health, what do we have? Nothing. Our body is our most precious treasure. 3HU teaches how to make health the number one priority.
Happy:
"You deserve to be happy. You deserve to live a life that lights you up. Don't ever forget that." ~Coco Calla
3HU sees you as a whole person, not just a number. And we treat you with the greatest care and respect as a member of our community.
Hardworking:
"Everything is hard before it is easy."
– Goethe
Anything and everything in life worth having takes work. This is a tribute to you—already hardworking you! And you know you can work harder on yourself and your health. We're here to help you do it.
U:  (University and YOU!)
3HU is a new way to learn and take action on your health. In 3HU, you'll learn everything you need to know in order to be the very best version of YOU.
You'll be armed with YOUR personalized approach to nutrition – not a one-size-fits-all method.
Approach 3HU with a beginner's mind and you won't believe what you'll discover about YOUR health, YOUR nutrition, and YOURself.
---
Why 3HU?
Simply put: 3HU is everything you wish you had known about how to be healthy and finally feel GOOD in your own body.
3HU consists of a formula like no other program out there. What separates 3HU from every other nutrition/weight loss program is that we cover the information and science, sure, but it goes deeper than that. 3HU tackles the issues that lie beneath our weight, our obsessions, sabotage and negativity that can often tear down even our greatest efforts.
Countless weightloss programs will tell you what and how much to eat. However, without understanding the why behind the food and how to break the unhealthy patterns, you are just "in" another diet to try and fail.
In 3HU, we help you get out of your own way, once and for all. Unlike the giants in the diet industry, 3HU has been designed for YOU to succeed – and stay successful and accountable and healthy! We are not passively "watching our weight" or "counting our points"—instead, we are consciously and consistently taking steps to work on our health.
3HU Leads with Health.
Living the 3HU Life will drastically improve the quality of your life. 3HU consists of a transformation in how we think about our body, food and our lives. It's about the food, to a degree—but it's so much bigger than food.
We, as a culture, have become obsessed with the scale, numbers, counting and logging the data, as if our health and happiness is just a cut and dry math problem. But these are OUR LIVES–not a series of math problems!
3HU teaches us to see beyond the scale. When we make simple, lateral shifts to be the healthiest people we can be – the extra weight falls off as a side effect of being healthy.
Non-scale victories are so much more important than just a lower number on the scale.
Go HERE to read testimonials from our prior program participants.
---
What is 3HU?
3HU—at its essence—is a teaching and doing program – we teach you everything you wish you knew about nutrition/health/wellness. We take really complex stuff and make it simple so you hear it, understand it and you can't forget it. And then because knowing is not enough, we help you do it.
How?
We break each lesson down into simple daily action items that keep you moving steadily forward and progressing into a healthy, attainable and sustainable lifestyle.
3HU is a six-week long program that teaches you exactly what you need to know and do in order to fuel and nourish your body in a way where you won't feel deprived, hungry or exhausted from counting points or calories.
You will discover that much of what you've been taught or told about food and nutrition is just plain wrong. You will learn the truth about nutrition (finally!) and day by day take small steps to reclaiming your own health and feeling good in your own body. No food logging required. No cleaning out your pantry. No throwing away all your food.
3HU is here to set the record straight, which will empower you to have a new-found confidence and knowledge about what and how to eat in order to thrive.
"Healthy eating is NOT about being deprived or counting calories. It's simply about eating real, whole, unaltered, delicious food." – Dr. Frank Lipman
Each day in 3HU, you will better understand what to do and more importantly the why! When you understand the why, that's when you can change like never before.
What we hear from Alums of our program is:
"You can't un-know this stuff."
"It has profoundly impacted how I see food, how I feel every day and how I take care of myself and my family" – A. O'Connor, Alum
---
Who is it for?
3HU is for men and women of all ages, walks of life, fitness levels and sizes who want to take control of their health, double their energy, drop excess weight and feel strong, confident and fit in their bodies. 3HU is for weekend warriors, couch potatoes, walkers, runners, wannabe runners, triathletes, and everyone in between.
Basically, if you are a human who wants to improve your health—then 3HU is for YOU!
No matter where your starting point – we will meet you where you're at.
3HU does not believe in magic bullets—and never did. If you are seeking a quick-fix, short-cut solution and are not ready to take action, hold yourself accountable and show personal responsibility for your choices, this is not the program for you. #ItWorksIfYouWork
However, when you start to do the work on a consistent basis, in small, simple steps, and feel better – it can actually feel pretty darn magical.
All you need to bring is an open mind, open heart and a willingness to take action and do the work.
---
Okay.. But is 3HU REALLY for ME?
If any of these below feel true, then 3HU is for you!  Most of the time…
I FEEL:
• frustrated, stuck and overwhelmed
• sick and tired of feeling sick and tired
• disgusting, like I hate myself
• like I have tried everything (WW, low carb, no carb,) and yet, here I am–back where I started
• exhausted. Can't seem to get through the day without caffeine and sugar propping me up and then leaving me feeling tired yet wired at the end of the day
• heavy, not just because of the extra weight I am carrying but because of the immense burden that weighs on me
• like my weight is holding me back from doing what I would really love to do
• as if I know so much about nutrition already, but clearly nothing works
• stiff, achy, congested, tired when I wake up in the morning
• burdened my inability to stick to healthy patterns
• when I look in the mirror that I hardly recognize the person looking back at me. I often think, "How did this happen to me? How did I let myself get here?"
• confused about what to eat and when to eat it
• I have an unhealthy relationship with food and my scale
• too scared to get on the scale and see the number. I have been avoiding all the things, but I know, deep down, that I need to start facing it head on
• like I dread going to the grocery store because I don't really know what to get, or I fear what I will buy
I WISH:

• I had the energy to do what I want to do
• I could run around the block with my kids without getting winded, go for a hike with my grandchildren, sign up for a new race this summer
• I knew how to really show myself compassion, forgiveness and self-love
I WANT TO:

• have a healthy relationship with food
• be healthy- but I fear that means I will be "un-fun", forced to eat boring salads and work out like a crazy person every day
• stop the yo-yo dieting that I have repeated for much of my adult life. I want to stop the self-sabotage and self-loathing
• lose weight and get healthier, but I often feel overwhelmed with the amount of information, much of it conflicting, about what to do next
• (finally!) figure this out once and for all – the amount of time and negative energy, worry and anxiety that is has cost you through the years is too much. Enough. I have had enough
• quit the self-sabotage, the self-loathing and destruction
• have access to support and even just a blueprint for a simple, healthy delicious way to eat
If you have or often feel this way, or have these thoughts, please do NOT give up. Help is on the way!
---
What Do I Get with My Registration?
CONTENT
A solid, cutting-edge foundation in nutrition that will connect the dots and clarify all your questions and confusion around eating well and fueling your body right
26+ life-changing lessons emailed directly to you – the Lessons take the science and art of nutrition and health and break it down into simple, digestible parts
Daily Action items to take the content of the lesson and bring it into real life
3 Bonus Lessons including Sports Nutrition Cheat Sheet, Protein Powder, Smoothie Guide, Essential Grocery List
Live, content-rich and timely videos from both Merediths throughout the six-week program to work through tough topics, coach you out of ruts and keep you moving forward
Live Webinar Kickoff call (recorded)
Live Webinar Office Hours Q&A (recorded)
Live Webinar Celebratory Closing call (recorded)
Daily FAQ to answer all your burning questions on the daily topics
A 3HU E-Manual with all lessons, FAQs, resources, links for you to download, print and keep at the end of the program
COACHING
High level, expert coaching from holistic nutrition expert Meredith Vieceli and practical wisdom, humor and inspiration from author/IRONMAN/coach, Meredith Atwood. (More info on the Merediths, below.)
Together, the Merediths make an unstoppable team that will help take you from where you are to where you want to be.
The Merediths monitor the Facebook group on a daily basis during the six-week program, answer your questions and address the issues that are keeping you confused and stuck.
COMMUNITY
A closed online Facebook group that is like no other. No shaming, blaming or negativity.
Instead, it's the place to share, interact and connect deeply with others who share your struggles and understand your challenges. You are all on the same journey toward greater health and happiness.
The community is where the magic happens.
When you have like-minded people lifting you up, cheering on your successes, holding you accountable and all leaning forward together, there are no limits on what you can achieve.
After the six-week program, you have the option to move into a closed Facebook group with 3HU graduates.
---
Where It All Began: A 3HU Timeline
In April of 2015 Meredith Atwood ("MA" / Swim Bike Mom) reached out to me, Meredith Vieceli, ("MV" / Holistic Nutritionist) and asked for help.
MA needed to drop "all the weight," sure. But what she didn't realize at the time was that she needed to drop a lot more: alllll the excuses, the bad habits, the blame, the anger, the self-sabotage, the ice cream and the massive quantities of alcohol. After months of working together through both the food and non-food issues, MA's progress was outstanding.
MA had worked her way back into the best shape of her life over the course of a few months, and she continued to work and work over the past almost two years. She was a changed person. It was obvious from the outside but if you looked closer, there was a greater change happening on the inside. More confidence, more optimism, more drive, more joy.
You may look at MA's story and say, "That's not me. I'm not a triathlete. My issues are so different."
And that's where you're wrong.
MA's struggles are the same ones that most people deal with every day: high stress, crazy schedules, not enough time, not enough energy, a love affair with margaritas and Mexican food, trying to "balance it all" and losing our health, our sanity and ourselves in the process.
And that realization made all the difference: we are all not that much different, no matter our current goals and lives. MA and I realized that we were called to share what had helped her with the world.
Through this synergy and hard work, we brought the successful online nutrition program, Swim Bike Fuel, to the public in September 2015 ("SBF"). SBF has been a game changer for female athletes. Fast forward to almost 2 years later, with over 1,000 people completing the program—the results, transformations and ways that it has changed people's lives for the better—but it has rocked us.
The success stories have blown our minds.
What was even more amazing was the different definitions of success: improved relationships, health, bloodwork, weight loss, joint pain disappearing, eczema evaporating, healing GI distress, recovering from addiction, faster races, healthier kids, better skin, and the list goes on and on.
As a result, we confirmed how incredibly unique and special the program is/was.
Through 3HU, we know that we can share what we know with all the people who need it—not just a small community of athletes.
We must expand the reach of the truth about nutrition and personal greatness and power!
We are on a mission to help men and women who are struggling with their weight, their health, their lives – and show them there is hope.
Hope!? Yes!
That means you!
No matter how many times you have tried and fallen or failed before. There is hope.
---
Want to See Results?
Go HERE to read testimonials from our prior program participants.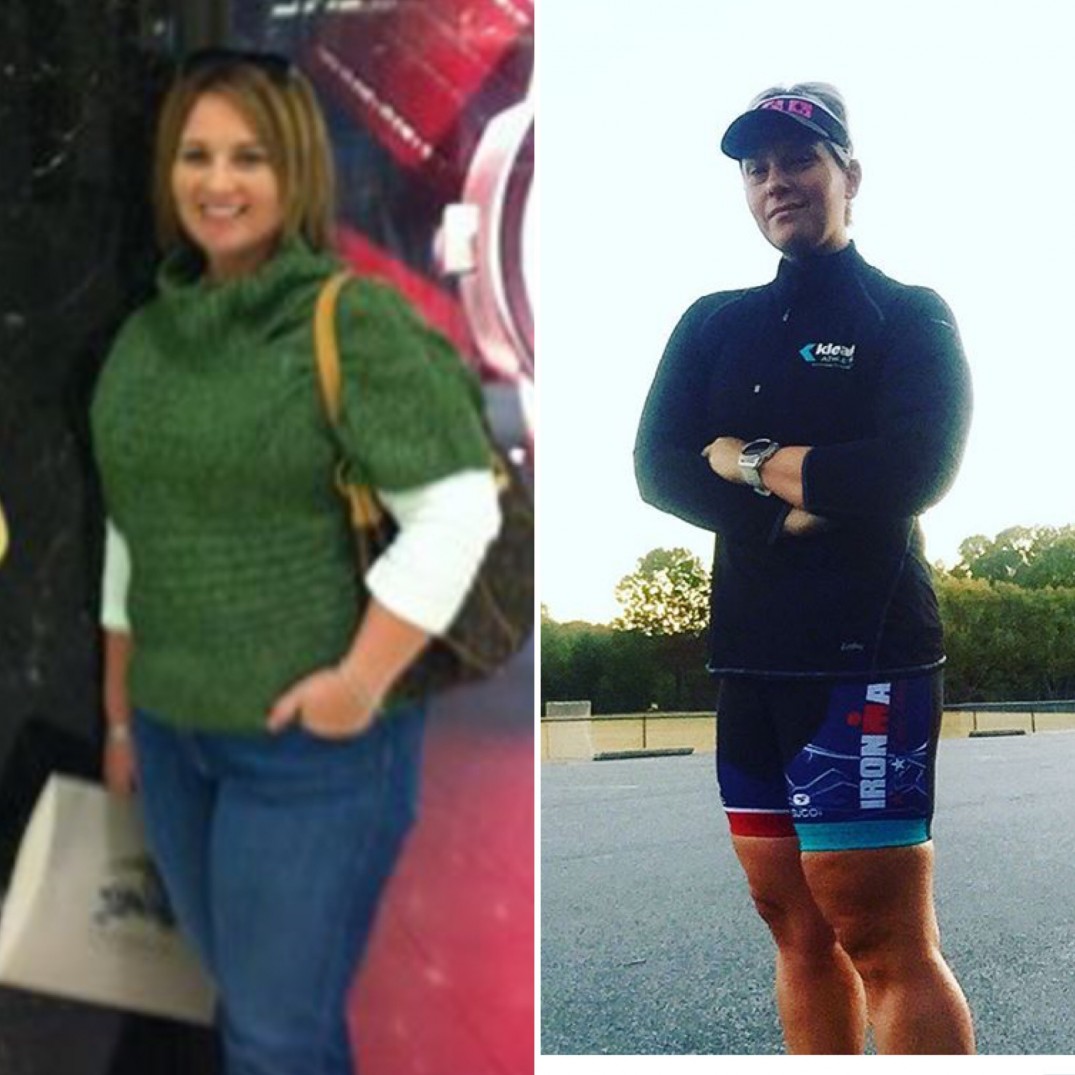 ---
What You'll Learn:
How to eat for ABUNDANT ENERGY from morning until night
How to end mid-morning slumps, afternoon sugar cravings and late night binges
How to GET out of your own way and STOP self-sabotage
How to CALM YOUR SWEET CRAVINGS, avoid the junk in the office break room (no matter how tempting it looks) and end your sugar addiction once and for all
How to stop the destructive cycle of EMOTIONAL OVEREATING
How to EAT well and make smart choices when you're TRAVELING and EATING OUT without feeling like you're boring and missing out
How to get right back on track when you slip up – because we ALL do!
How to end the "I screwed up, I might as well eat the whole pizza" mentality that sends us into a downward spiral
How to get OUT of the downward spiral
How to LOSE STUBBORN BELLY FAT and discover you actually do have abs
How to get out of an "all or nothing mindset", strike a balance and finally enjoy a healthy relationship with food
How to eat to SHIFT from being a fat-storer to a FAT BURNER
How to quickly scan an ingredient label and know instantly whether it's an appropriate choice, which frees up time and ends overwhelm at the grocery store
Learn what foods fill you up, and keep you full
How to cook quick, healthy, SIMPLE AND DELICIOUS meals on a BUDGET
How to get kids to ASK for vegetables – and we're talking way beyond baby carrots!
How to be a truly healthy person without feeling deprived, feeling like you're missing out or giving up all your favorite foods
What vitamins and supplements will result in the BEST health for you
How to REDUCE INFLAMMATION and chronic pain without reaching for pain relievers
How to BOOST IMMUNITY so you and your family stay healthy, and as such, avoid unnecessary doctor's visits and over-prescribed antibiotics
How to sleep better and REST
How to take care of yourself in a NEW way
How to start MOVING your body in a way that you will ENJOY and at the same time burn fat and lower stress
How to stop rewarding yourself with food (you are NOT a puppy!)
How to start exercising if you don't have any idea where to start and what's the best type of exercise for your goals
---
Is 3HU Hard?
We get this question all the time.
Our answer: "Define hard."
Any time you try to do something new and different from what you've been doing, it's not going to be easy.
Anything worth having, like a strong and healthy body and clear and focused mind, is going to take some level of effort. And that's okay!
You know what's really hard? Quitting alcohol. Fighting your way back from depression. Managing type-2 diabetes for the rest of your life. THAT'S hard.
Drinking more water, eating more vegetables and consuming less sugar is NOT hard when we put things in perspective.
If 3HU was just another diet that you go "on" for six weeks and then go "off" and return to your old habits, it wouldn't be hard at all. But 3HU is NOT a diet. It's not a quick-fix, it's not even a weight loss program.
Sure, people lose the excess weight as they go through it but that's not the focus.
When you're given a clear blueprint, the right info and tools, and a community of people who are cheering on your every success, it becomes doable.
When you understand the why, receive expert coaching, accountability and support you realize it's actually NOT hard. You can do this!
Does it take effort? Uh, hell yeah!
But what in your life that is meaningful and important DOESN'T take effort? We streamline everything for you, take everything that we know to be true and explain it in a way that makes sense, saves you time, saves you money and makes you FEEL better than you ever thought possible. Seriously.
---
More on the Merediths:
Meredith Vieceli ("MV")
My mission is to help people make small, yet powerful changes to get to the happiest and healthiest versions of themselves.
I've worked with thousands of clients to help them get healthier, lose the weight, get off prescription meds and become the best versions of themselves through simple, sustainable shifts.
I break down the science of nutrition and health into very digestible parts and help individuals experience the joy of whole, healthy living. I've successfully worked with thousands of clients and I love to share what I know – from the latest research to the most practical wisdom to help people feel and live better.
Other Things: 
Certified Holistic Health Coach
Co-Host of "the Health Nut and the Hot Mess" Top 40 debut in Health & Fitness category on iTunes
Creator and Founder of Bioendurance, Inc. – Health, Nutrition and Endurance Coaching
Creator of "Strong and Sexy Runner" nutrition/health coaching program; co-creator of "Swim Bike Fuel" nutrition/health/life coaching program
Former Head of Endurance Coaching and Nutrition at Life Time Fitness
Former Metabolic Specialist at Life Time Fitness
USAT Triathlon and Running Coach
Former Nutrition Expert for the Women's Running Community
IRONMAN Wisconsin Finisher
Boston Marathon Qualifier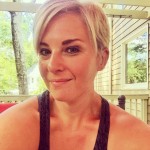 Meredith Atwood (Swim Bike Mom / "MA")
I am a recovering lawyer and recovering party girl who left the legal profession AND my bottle of wine behind in search of greater health and happiness. I am a motivational speaker, mom to a son and a daughter, wife to the Expert, and on a mission to spread joy, health and reality to anyone who will listen.
My blog is available at www.MeredithAtwood.com/blog, and I write for media outlets all over on a regular basis. I am a success story of the 3HU / Swim Bike Fuel / MV program – and am thankful every day for it!
Other things:
Founder and creator of Swim Bike Mom, an organization bringing fitness and health to the everyday person
Co-Host of "the Health Nut and the Hot Mess" Top 40 debut in Health & Fitness category on iTunes
Freelance Writer at Women's Running and Triathlete.com
Author of Triathlon for the Every Woman: You Can Be A Triathlete: Yes, You
Motivational speaker
4x IRONMAN triathlete / USA Triathlon Level I and IRONMAN certified triathlon coach
Co-Founder of Tri*Fe Tri clothing
Founder of the Best Tri Club Ever
---
Are You Ready?
If you're ready to stop making excuses and start doing the work, please join us.
If you're ready to stop complaining and blaming and start owning the changes you want to make in your life, join us.
3HU is simple, but not easy.
You've done much harder things in your life. It works if you do the work.
The truth is, most people have no idea just how GOOD they can feel when they start showing up, doing the work and make themselves a priority.
Give yourself a chance to experience WHAT HEALTHY FEELS LIKE. It's closer than you think and YOU are worth it.
Let us teach you, guide you, inspire and support you through a six-week journey that will change you. You will begin to take control of your health and feel better. This is the beginning of the rest of your life. There is no better investment than investing in yourself.
---
What are you waiting for?

The time is now.
Join us.
Total cost for six-weeks: $297
Click here to register
The Journey to U begins on April 1st

---
Go HERE to read testimonials from our prior program participants.