Optimal Thrive: The "What's Next" You've Been Waiting For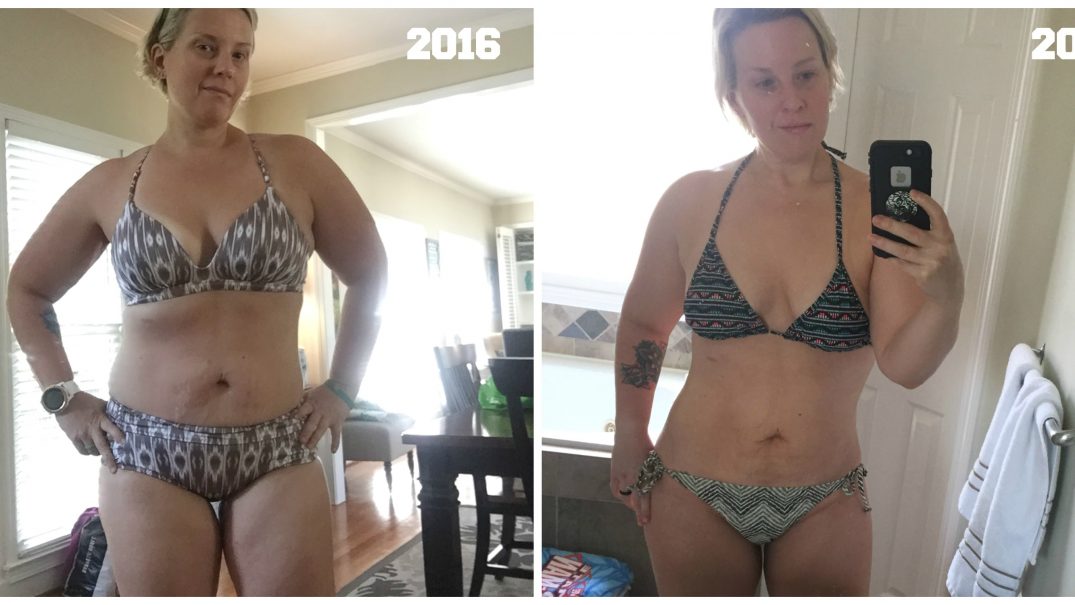 Your nutrition. Do you feel that you've given your personal nutrition your all? Have you made great gains (or losses)… but are still stuck? OR, do you feel that you are completely lost and have NO idea where to even start with nutrition?
I have been in both equations. My foundation in nutrition has grown. I would call it solid at this point, but I have spent many years completely confused as well. I have learned and made great strides through Whole30, SBF and other programs.
I made great strides after giving up alcohol and most sugar, but as I muddled through 2016, I was still struggling. Despite a "solid nutrition" background. Despite wanting to change AND despite the great foundation and endless information that I received and learned (and worked for!), I still was not where I wanted to be in terms of goals in health, weight and wellness.
I was (am!) working so hard, and things were staying the same. Despite best efforts and searching for sound advice, my nutrition foundation was starting to crumble; I was doubting all the things I had learned and the things I knew.
Because… WHY WAS I NOT FEELING IN CONTROL? WHY WHY WHHHHY AFTER TWO YEARS WAS THE SCALE STOPPING?
I was doing "all the things" right. And my nutrition results were dead! Despite best efforts of all the protocols I had learned, tried and "perfectly" implemented.The scale, while not the end-all, be-all, was not budging and my clothing sizes (while I was still down from a 16 to a 10)… well, that also decided to stop moving.  [The cute size 8 bicycle dress still sits in my closet, sad and waiting to be worn!]
By summer of last year, I was officially STUCK.  The dreaded plateau, the feeling of being "stuck," and not having a clue where to start to tweak things was alive and well. I had tweaked so much! But this "stuck-ness" was becoming a part of me. And I didn't like it.
I began to be my own experiment.  I was "hungry" to break through this sticky-stuckness.
In January of 2017, I began working on my own, reading, and experimenting with the Metabolic Efficiency principles and protocol in the highly regarded Metabolic Efficiency Training (2nd Ed) by Bob Seebohar.   I continued with this plus several other experiments and tweaks.
As a result of learning of Bob Seebohar's work, I began working with one of his colleagues, Dina Griffin, to hone in my MET nutrition.  As I began to uncover some of the methods and reasons behind MET and implementing them in my life… my energy rose, my hunger waned and the scale dropped—for the first time in quite a long time.
I lost 7 pounds in 47 days, and really looked leaner for the first time (not just a less fat version of myself… but more muscular, leaner).  My body fat percentage (tested in November) was retested in March… and had dropped 4%.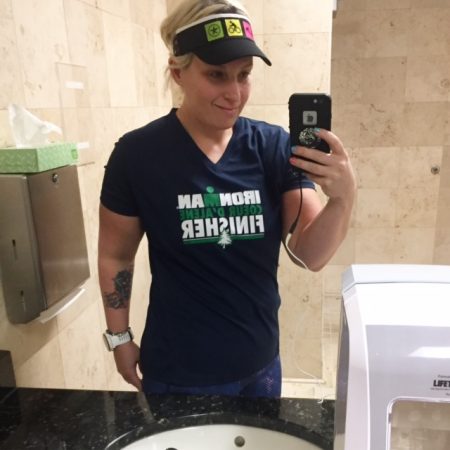 Funny thing? Despite several weeks of going on an ice cream binge, when I went back to the MET way of life, I settled right back down in weight and energy—in 4 (!) days.
Because this clicked and broke through this recent barriers for me, I have asked Dina to bring Metabolic Efficiency Training™ (and all the many types of ways to achieve it!) to you all.  I am all about sharing all the things that I think are great and work for someone as stubborn and hardheaded as me.
SO when something works for ME, I am always thrilled to share it–because LAWD, I know how hard this nutrition and fat-loss life is.  #IGotYou
Let's dive right into WHAT'S NEXT! I am SO excited!
Love to you all,
Meredith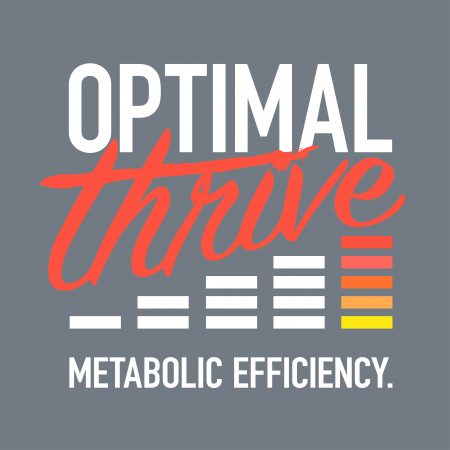 ---
First, Meet Dina!
Dina Griffin, MS, RDN, CSSD, METS II is a Registered Dietitian, Board Certified Sport Dietitian, and Certified Level II Metabolic Efficiency Training Specialist.  (Translation: she's super smart and knows her stuff. And, of course, she's the content creator and authority behind all things nutrition, health and MET in this program.)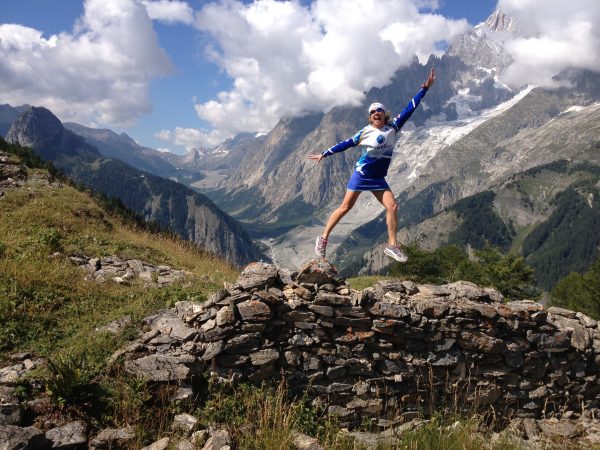 She's got tons of credentials, true.  But she's also incredibly kind, compassionate and motivated to help her clients. I like her A LOT.  [And you will too.]
Okay, more on Dina later… ("Hi Dina!")
---
What is Optimal Thrive and Metabolic Efficiency Training™?
Optimal Thrive is a five-week online coaching program that answers the question of "what is next for my nutrition and life"?  That answer is: amazing freedom, energy and hope via Metabolic Efficiency Training™.  Optimal Thrive will give you all the tools to learn how to THRIVE in the OPTIMAL way for you.
Okay, so that sounds great!  BUT… WHAT is Metabolic Efficiency??
The following is from MetabolicEfficiency.org and is used with express permission.
The best place to begin is perhaps to explain what Metabolic Efficiency Training™ is NOT. 
There are many misconceptions about the concept, including the following:
"It's a no carb diet and I have to go into nutritional ketosis."
No.  Actually, there are five identified dietary strategies that can be used to improve the body's Metabolic Efficiency.  Not one of them includes nutritional ketosis.  Metabolic Efficiency does not promote extremes and while nutritional ketosis may be useful for some, it is not the preferred long-term dietary strategy to improve the body's ability to use fat as energy.
"I will just train aerobically and burn more fat."
While it is true that you can improve the body's ability to burn more fat through aerobic training, it is only about 25% of the Metabolic Efficiency Training™ equation. The majority of improving Metabolic Efficiency lies in daily nutrition changes and the ability to control and optimize blood sugar through eating proper amounts of protein, fat, and fiber.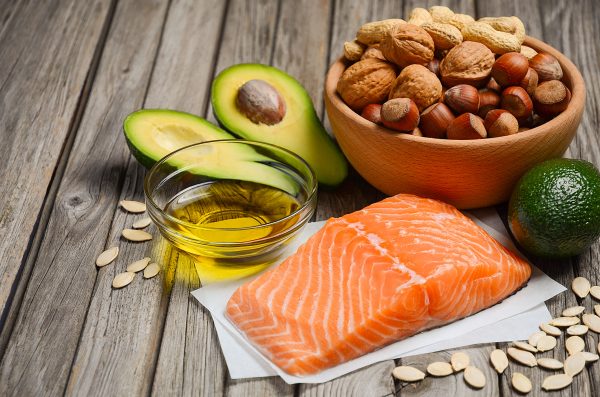 "It's just another diet that I will follow and then stop when I don't see results."
There are so many things wrong with this statement.  The first is that Metabolic Efficiency is not a diet. It is a daily nutrition plan that will change as your health and fitness changes.  Secondly, adopting a metabolically efficient nutrition plan is a journey and one that should be adopted as part of a lifestyle change for improved health and fitness/athletic performance.
Metabolic Efficiency Training™ can be defined as improving the body's ability to use its internal stores of nutrients, specifically carbohydrate and fat, more efficiently, through proper dietary and exercise strategies.

More Facts:  The average person has approximately 1,400 – 2,000 calories worth of carbohydrate stored in their body and 50,000 – 80,000 calories stored as fat.  The body is a very complex system but surprisingly, it can be taught to oxidize (burn) more carbohydrate or fat in a surprisingly short amount of time. Burning more carbohydrate will allow the body to store more fat.  (Which we don't want, right?)
Obviously, burning more fat will allow the body to preserve the small amount of carbohydrates… which has more profound positive impacts on health and well-being, fitness, and athletic performance.
THIS is the foundation of Metabolic Efficiency.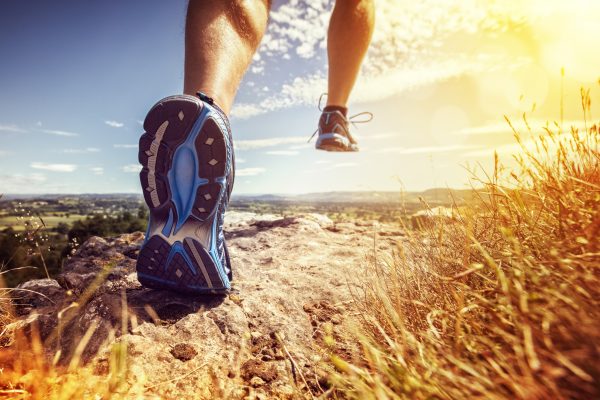 Health/Well-Being
…Many people do not understand that uncontrolled blood sugar can have a significant negative impact on health. When it comes to discussing health parameters, the one that resonates the most is metabolic syndrome. Metabolic syndrome is a series of five risk factors that can predispose individuals to chronic diseases such as diabetes, heart disease, obesity, and stroke.
The five risk factors include: 1) a large waistline, 2) high triglycerides, 3) low HDL, 4) high blood pressure, and 5) high fasting blood glucose.
Clinically, if you have three of these risk factors, you are classified to have metabolic syndrome and a higher risk of developing chronic diseases. Even though you may not present with three of the risk factors, having even one significantly increases your risk of heart disease and stroke. …a person having metabolic syndrome is twice as likely to develop heart disease and five times as likely to develop diabetes as someone who does not have metabolic syndrome.
The great news is that a good portion of disease risk can be controlled by simply following a metabolically efficient way of eating to control and optimize blood sugar.
---
Fitness/Athletic Performance
It doesn't matter if you participate in athletic competitions or not, adopting Metabolic Efficiency Training will improve your body from the inside out and allow you to move better.
Athletes embrace Metabolic Efficiency Training™ because the performance improvements can be significant. It doesn't matter the type of athlete (strength, power, aesthetic, endurance), there are benefits no matter who adopts this lifestyle.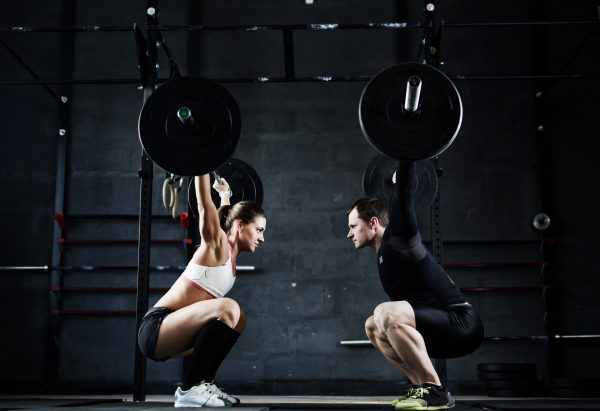 Of course, the benefits will be different depending on the athlete but in general, athletes usually experience the following when they become metabolically efficient: 1) decreased body weight, 2) decreased body fat, 3) improved and sustained energy levels and mental alertness throughout the day, 4) improved recovery, 5) improved cognitive function, 6) improved power to weight ratio, 7) improved running velocity, and 8) better sleep. This is a short list as each athlete will have different interactions and improvements based on their starting point and level of progression.
---
Who is Optimal Thrive and Metabolic Efficiency for?
Optimal Thrive is for men and women of any age, health or athletic ability who are wanting to take their nutrition to the next level.  If you are off-the-couch, a budding athlete or someone else, you will benefit and learn from the program.  If you are an advanced athlete–definitely–there is so much for you here!  If you have been through the primers of other programs such as Whole30, prior SBM offerings, Weight Watchers, and even Atkins, this is a great and new opportunity for you to build upon your current level nutrition foundation. Optimal Thrive goes above and beyond basic nutrition and gives you a new level of information, research and advanced expertise.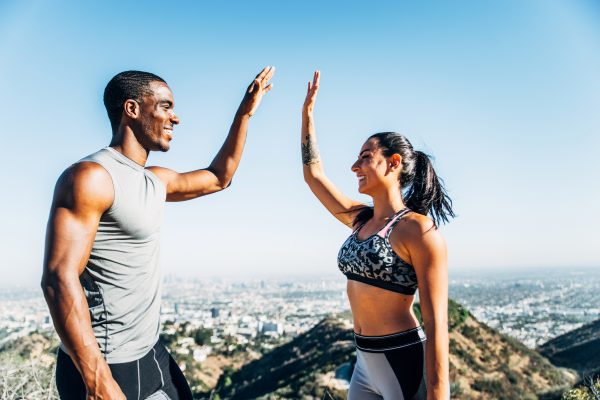 Metabolic Efficiency Training™ is a SIMPLE and SUSTAINABLE way of life.
Like what so many of us are seeking, this is a lifestyle, not a trendy fad-filled diet. MET is extremely beneficial for the athlete trying to make sense of the carb/low-carb craze. This is not a "diet" – diets are only short term (especially deprivation-oriented diets!).
Come join Optimal Thrive to learn how to THRIVE in the OPTIMAL way for you!
---
More on Dina Griffin
Dina Griffin, MS, RDN, CSSD, METS II is a Registered Dietitian, Board Certified Sport Dietitian, and Certified Level II Metabolic Efficiency Training Specialist.
She's an incredible athlete and has completed numerous marathons (including Boston and NYC), ultra running races including Leadville 100 Trail Run and Comrades road Ultra-Marathon in South Africa, short and long course triathlons (including IRONMAN Coeur d'Alene) and cycling.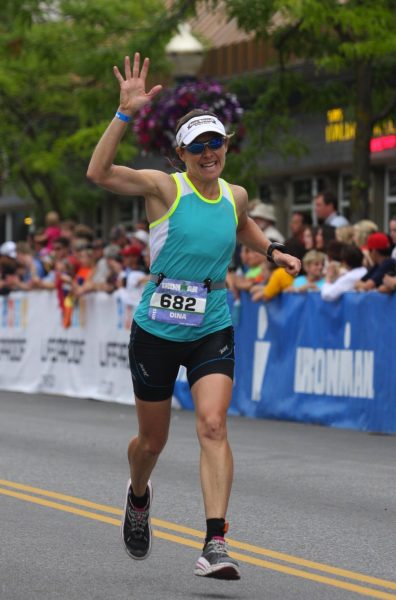 Dina's specialty areas include:
Management and treatment of metabolic and hormonal conditions such as PCOS, diabetes and pre-diabetes, metabolic syndrome
Weight loss
Supporting the nutritional health and physiology of the female athlete
Devising fueling and hydration strategies for active and athletic individuals (endurance focused)
Event and race day fueling/hydration planning
Physiological testing services including metabolic efficiency testing and sweat sodium concentration testing
Metabolic Efficiency Training ™ for eight years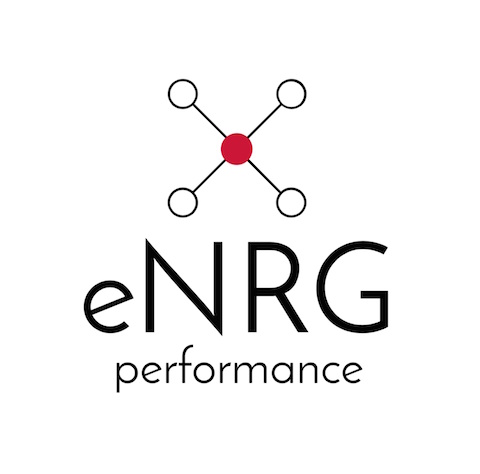 Dina's clientele includes adults of all ages and activity levels, from "off the couch" athletes to recreational and elite/professional endurance athletes including fitness enthusiasts, runners, ultra runners, road and off-road cyclists, triathletes, and adventure racers.
Based out of Boulder, Colorado, she provides nutrition coaching for clients and athletes nationwide and internationally through her services at eNRG Performance, LLC. As a result of her own personal athletic accomplishments, Dina not only is trained in, but personally understands the wide array of nutrition challenges (and successes!) in athletes.
---
Who is Meredith Atwood?
Collaborator, real life voice and administrative gal of Optimal Thrive, Meredith is a recovering lawyer and party girl who left the legal profession and bottle of wine behind in search of greater health and happiness. She is a motivational speaker, mom of two, wife to the Expert, and on a mission to spread joy, health and reality to anyone who will listen. Her blog is available at www.MeredithAtwood.com/blog.
Founder of Swim Bike Mom
Host of "The Same 24 Hours Podcast"
Writer at Women's Running and Triathlete.com; Author of Triathlon for the Every Woman: You Can Be A Triathlete: Yes, You
4x IRONMAN triathlete / USA Triathlon Level I and IRONMAN certified triathlon coach
Co-Founder of Tri*Fe Tri – "real" clothing for women in sizes XS to 4XL
Founder of the Best Tri Club Ever
---
What the Program Entails
The Optimal Thrive program includes a weekly educational focus on various aspects and implementation strategies for Metabolic Efficiency Training™.
You will receive files, recipes, strategies and supportive nutrition-related tips in the Facebook group.
You will have the opportunity to participate in interactive Q&A sessions and to post your questions, updates and nutrition quandaries in a weekly thread.
Program Syllabus
Introductory Webinar
Nutrition "Experts": dietitians vs. certified nutritionists vs. armchair nutritionists vs. other
Behaviors that are beneficial to success
Discussion of the 'readiness to make a behavior change'
Goal setting
Is it all about weight loss or fat burning?  (rhetorical questions!)
Weekly Schedule
Monday: New Weekly Educational Topic and Materials
Tuesday – Recipes and Food Tip
Wednesday – Live Event / Focus / Additional sub-topics
Thursday – "BOTT" (Bonus Optimal Thrive Tip)
Friday: Program Question Day (Participant Day)
Weekly Educational Topics
Week #1:
Intro to Health- a short primer on the components of healthy nutrition
Intro to Metabolic Efficiency Training™ (MET) and Hand Model
Week #2:
MET Carb/Pro ratio and Periodization plates
Week #3:
MET LCHF approach (which includes ketosis)
Week #4:
MET & Training Nutrition
Week #5:
MET Q&A
Weekly Live Event: EDUCATIONAL WEBINAR/EVENT every week. Recordings will be available.
Week 1 – Introductory Webinar with Meredith and Dina; bonus event with Dina
Week 2 – Dina
Week 3 – Meredith and Dina
Week 4 – Dina
Week 5 – Meredith and Dina (close-out webinar)
Additional Education Topics Covered
The changing tides of dietary fat/carbs
Food logging and the "problems" with calorie counting
Intuitive eating: habitual/emotional eating vs. biological; avoiding self-sabotage and emotional eating
Food preparation and tips
Recipes that fill you up and make you feel great
On the Go and Travel Nutrition Tips
Supplements – different types, concerns, etc.
Keeping energy consistent
Kicking sugar cravings – and eating to support that
Learn to burn fat
Optimal Thrive e-Manual at the End of the Program that is yours to download and keep
MET Alumni Group Facebook Option 
Advanced Program Options Available at the Close of Program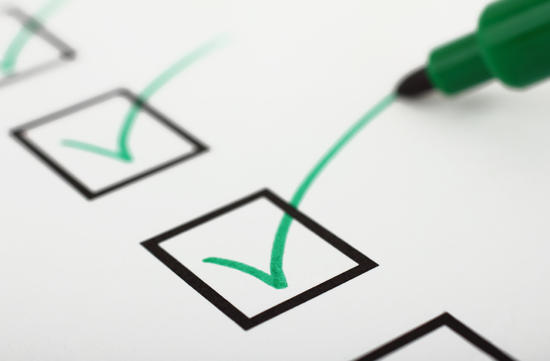 Group Coaching
Meredith and Dina will be administering the Facebook group on a regular basis during the program to keep you moving forward.  While Meredith and Dina will use best efforts to address important and pertinent questions in the group on Fridays, Optimal Thrive is a group coaching program not intended to replace one-on-one nutrition coaching.
The structure will be presented in such a way that will keep you moving, educated, engaged and motivated. Individual coaching with Dina may be obtained separately from Optimal Thrive.
Facebook Support Community
Optimal Thrive includes a closed Facebook group as you are accustomed to having with Meredith Atwood collaborations like Swim Bike Train and Your Brave Mind.  The groups include a positive, easy to love environment with no negativity, shame, criticism, higher-than-thous, or blame.
In the group, you can share, interact and connect deeply with your online friends who are like-minded, who share similar journeys and successes!
---

Program Starts June 4th
$149 – Single Registration
$259 – Double Registration
(Bring a friend and Save $39!)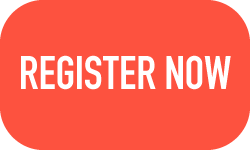 I can't register now, BUT please sign me up for Email Updates!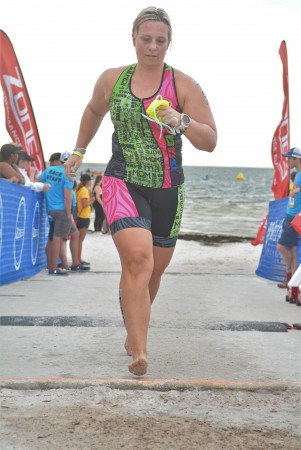 Copyright Statement
Metabolic Efficiency Training™ is a trademark of
Bob Seebohar, MS, RD, CSSD, CSCS, METS II, and is used with express permission herein.