Road vs. Tri Bike: Which Should I Buy?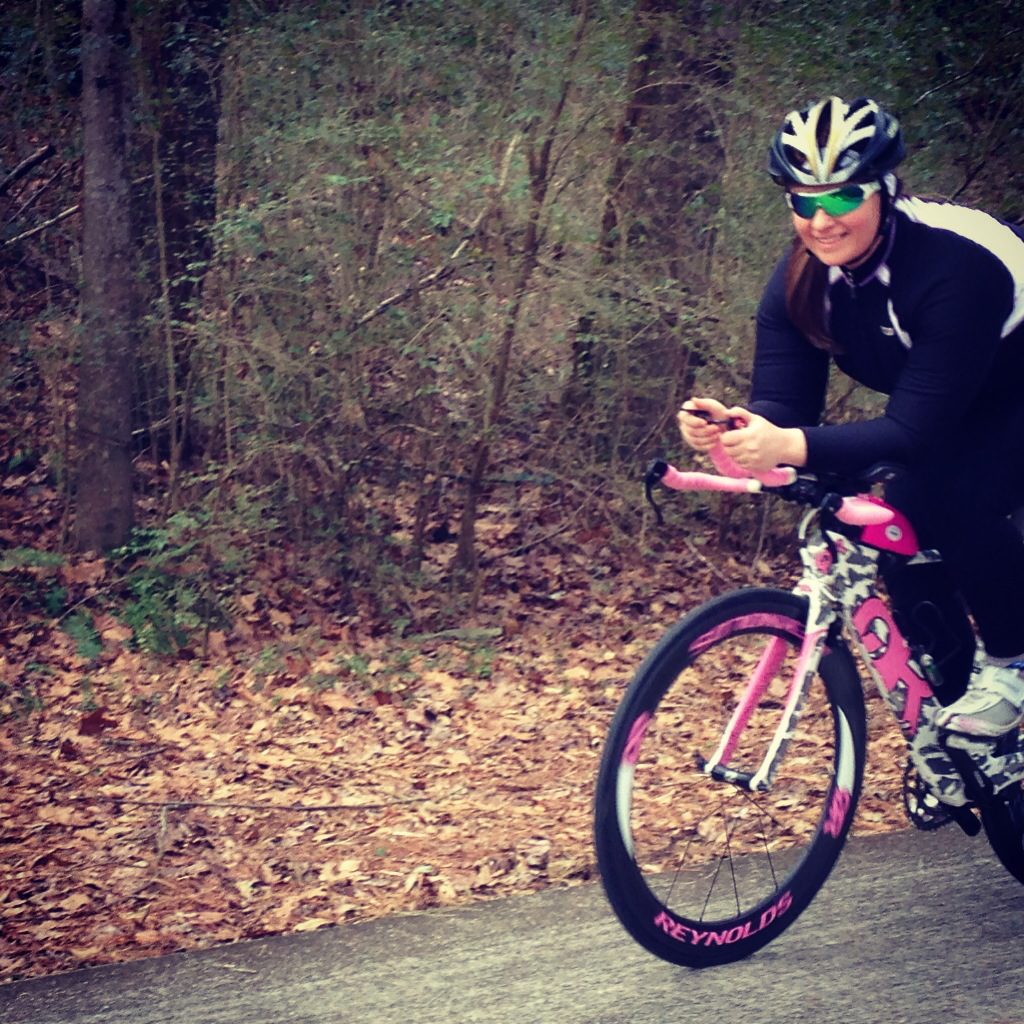 Here's a post from Coach T-Bone, Brett Daniels with PTS Sports, about the ever-confusing question:  should you buy a road bike or a tri bike?   
One of the most common questions that I receive as a coach is:
"Should I buy a road or tri bike for my first bike?"
The answer to that question isn't a black and white, right or wrong. But, I will give you some of the characteristics of each type of bike and let you make your own decision.
Road Bike: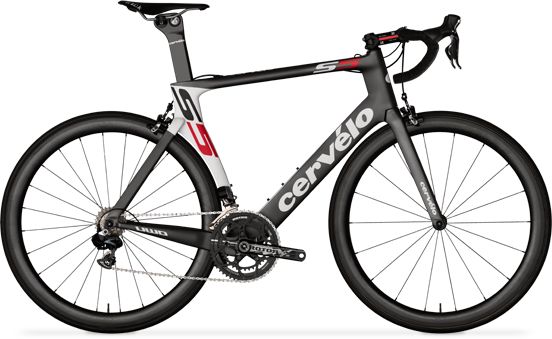 Road Bike Pros
74 degree seat angle provides for a more comfortable ride
More maneuverable/stable than a tri bike
Often lighter than a tri bike
Better for climbing
Multiple hand positions while riding (hoods, base bar, drops)
More bang for your buck (a road bike with an aluminum frames (approximately $500-$800 for entry level) is durable and less expensive than carbon tri bike)
Road Bike Cons
Not as aerodynamic as a tri bike due to design and rider position
Can be "twitchy" and unstable with aerobars and a forward seat post installed (pushes center of gravity too far forward)
Uses some of the same muscle groups as the run ("front of the legs vs back of the legs")
Slower over long distances
A road bike is a good choice for someone who is newer to the sport or may have flexibility issues due to prior injury.
Athletes who race short course races (sprint and Olympic) will not notice a huge difference in time due to the lack of aerodynamics and shouldn't have an issue running off the bike with the shorter distance. Road bikes are also more versatile in that the athlete can use it for more than just triathlon/time trial events, such as group rides and cycling-focused events.
Tri Bike (or Time Trial (TT) Bike)
More aerodynamic than a road bike.  This translates to: over the course of a half iron or full iron race, this can save you many minutes.
Better for flatter terrain
78 degree seat angle (or steeper) allows for a more aero position as well as the use of different leg muscles for pedaling (non "running" muscles) to help with the run off the bike
Sooooo pretty (*added by Meredith )
Sooooo pricey (*added by Meredith—okay, that's a "con")
Tri Bike Cons:
Built to go in a straight line (not as maneuverable as a road bike, and therefore, some cycling experience is preferred before embarking on tri bike)
Bike position is far forward, which is tough for new riders sometimes to get accustomed to
Can be heavier than a road bike (Ex: Cervelo S5 15.87lbs vs. P5 ~18-20 lbs)
Non-versatile–meant for triathlon, time trials, and non-drafting events
Many times not welcome at group rides or group events (this is a "rule" perpetuated by roadies…another story, another day)
Arguably not as comfortable as a road bike. Even with a great bike fit, staying in the aero bars for hours at a time can be hard on the lower back and shoulders.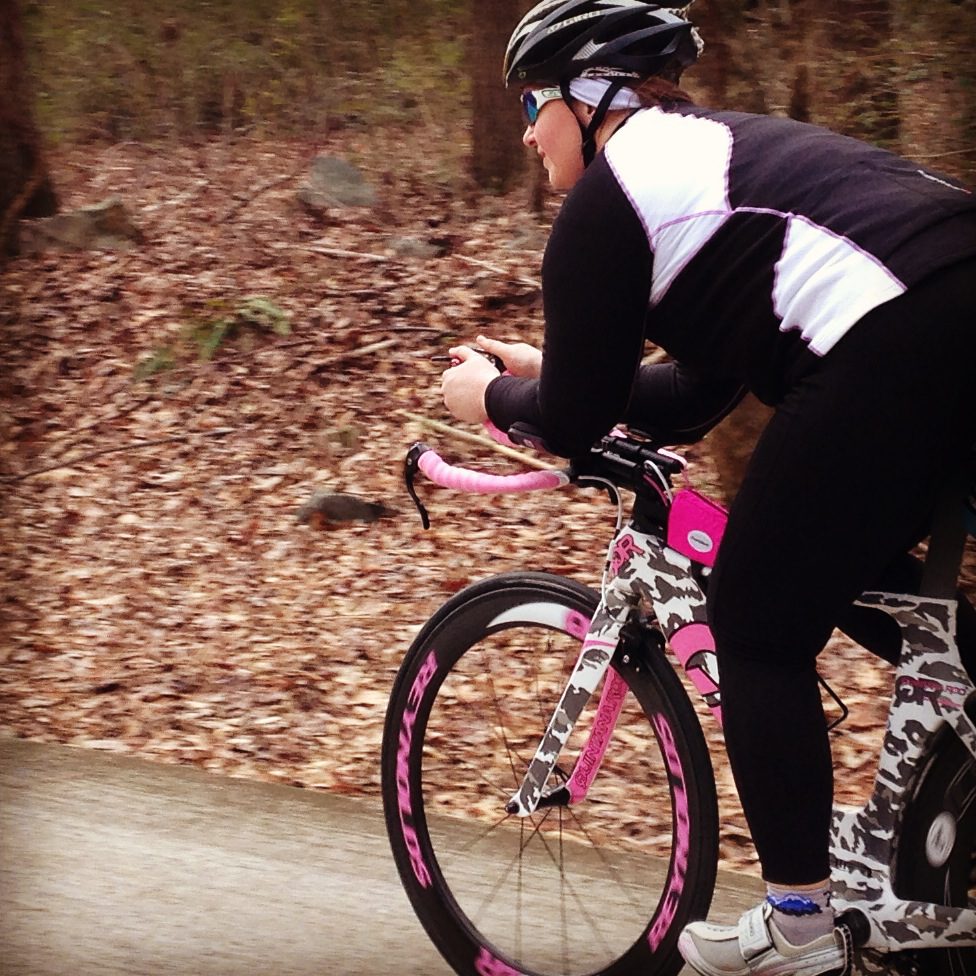 My advice for most athletes is that if you can only buy one bike and you are doing primarily short course races then go for the road bike.
On the flip, side, if you are doing long course racing, you are better off selecting a tri bike.
Buy the highest quality bike you can afford, because it will serve you better in the long run. And don't forget BIKE FIT… a good fit is key.
Curtis Henry, Atlanta area pro cycling mechanic, says, "The lack of a proper bike fit can have some career-ending results.  From numbness issues to severe knee pain, an improper or non-existent bike fitting can often be the difference between tolerating a bike ride and truly enjoying it.  Typically a bike fit is required for anyone who is moving to a new bike, a recently acquired bike, making a change to their cycling goals, or working through an injury.  The process should typically take about an hour and a half and should include adjustments and inspection of everything from the cleats up.  In the shop, the fitting process at Cannon is detailed and often finds solutions to nagging pains, lost power and efficiency, and can dramatically improve comfort and ergonomics."
Happy riding!
***
Signed up for a race and don't know what to do now?
You can learn more here about our new Swim Bike Train sprint, Oly, and 70.3 training plans and groups powered by PTS Sports.