As race season is cycling quickly towards us, I wanted to take a moment to be a completely Debbie Downer and tell you about what's coming after you achieve your big goal(s). You're so welcome in advance.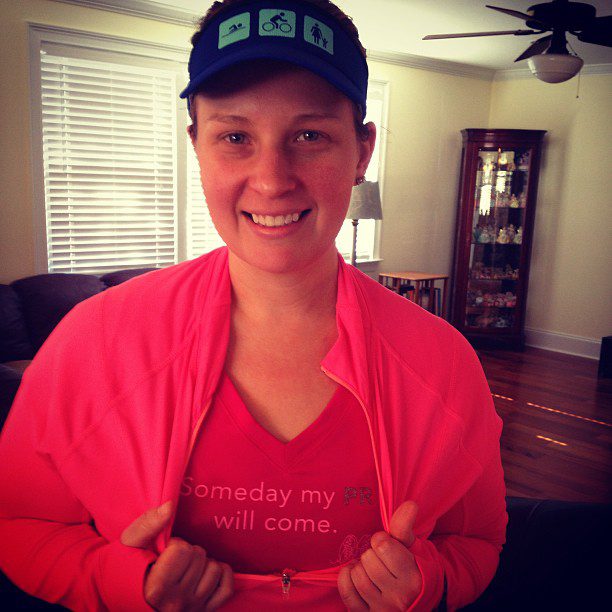 Okay, okay… so I am not trying to be a downer.  But there is a very "real" side to the aftermath of a big athletic goal: post-race crabbies. (And I mean depression, not actual crabs. Though depending on the Porta-Potties… anyway, ew.)
Right now, you are probably all fired up, heading in an awesome #justkeepmovingforward trajectory, getting nutrition and food in order, tuning up the bike and your gear, and all that jazz.  
Awesome. This is a great, exciting and scary time.
So… fast forward.  
You have just spent months and months training for your big goal:  a first tri, a 10k, a half marathon, a 70.3 or (God help you) an Ironman.
You finish!  You get the medal! You have the post-race beer(s) and feel like you are on top of the world!
The next morning, you still feel awesome.
The day after that… you start to feel weird.  Like you have something you should  be doing.  But nothing is on your list.  You feel lost.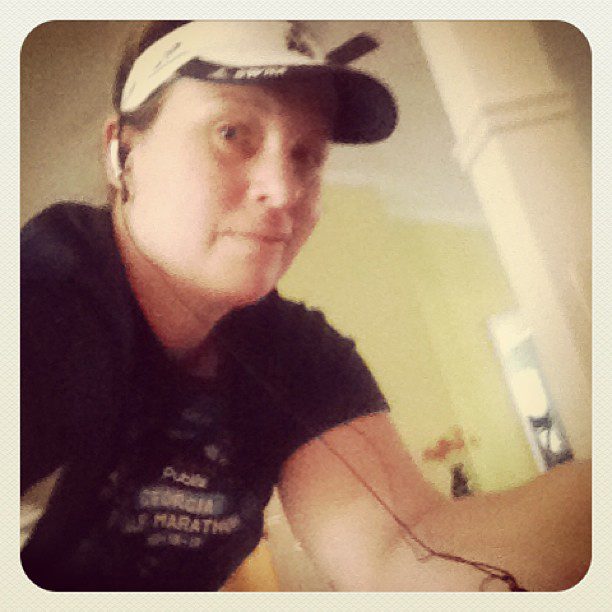 A few more days pass, and you are trying to get back in the swing of workouts, or you are taking some time off.  Either way, you are feeling very, very strange. And you may notice that by the end of that week, you feel like crawling under the covers and emerging–oh, say–never.  Or you may spontaneously burst into tears… or a run.
What in the world is this about?
This is more common than you might think. Post-race depression.  And it's very real.
Chris McCormack, professional triathlete, wrote an article about beating the blues, and a four step plan to get back on track.  You can read it here.
Of course, I am no professional triathlete–I do not get paid  to tri–so I have a different four step plan.
Swim Bike Mom's Four Step Plan to Beating the Post-Race Blues
1.  Admit You Are Awesome

This is an essential part to getting over the post-race crabbies.  After the race, no matter how well you did, there's some stupid voice that starts to say, "If only I had ______, then I would have finished ______."  Fill in the blanks with whatever.
If only I had not used the bathroom 15 times, then I would have finished faster.  (I don't know where this one comes from. Really. D'oh.)
If only I had not pooped my pants, then I would be without those terrible race pictures.
If only I wasn't so fat, then I would have finished faster.
The "if onlys."  Stupid things.  No!!!  Leave them on the race course ( if only it were that easy! )
Still, make a conscious effort to ignore the little voices.  Force yourself to think, "I am awesome."  And make yourself believe it. Immediately!
No matter the finish time, the swim bike klutz episodes that might have happened, or whatever.  You did a race.  You finished.
Now, repeat after me:  I.  AM.  AWESOME.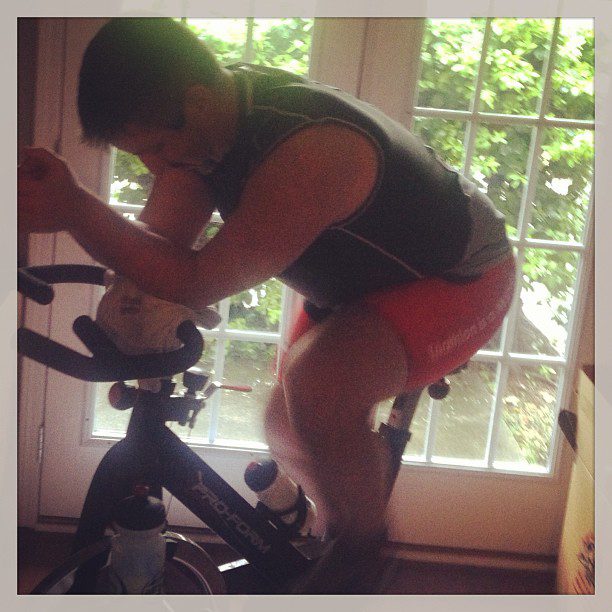 2. Blow it Out!
You have worked so hard, been so diligent and dedicated.  Give yourself a few days or weeks to get off the rails—have some drinks, eat some fries, and be naughty.  It's OKAY.  The key to getting over the blues lies in the fourth step.
Not in your decision to go streaking.
Or watching "Magic Mike."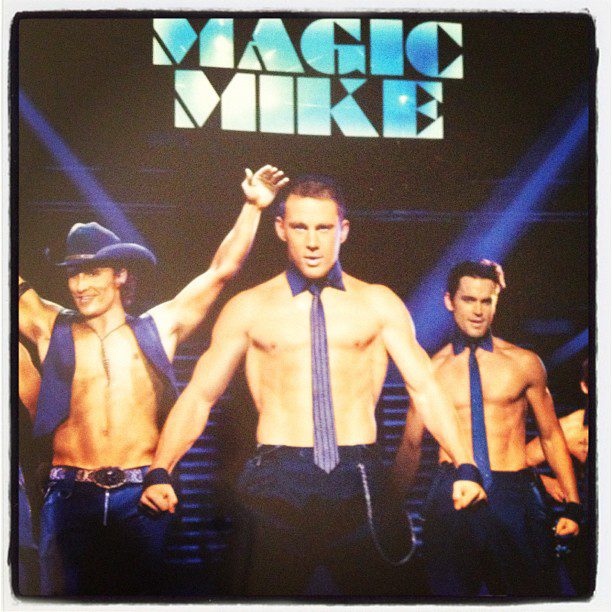 3. Grieve
Once you have begun to realize, "hey, I am feeling a little blue without this structure of training," give yourself a chance to grieve through the process. I know this is particularly true with longer distances races. When you have spent 12, 16, 20+ weeks doing a particular thing with a dedicated focus (training), it's very difficult to release that process. Even though training may have been hell, you somehow miss the insanity of it.
Grieve your long rides (for now), and accept that you are a nutty masochistic triathlete–it will be better in the long run.  Put on your princess crown, and just be.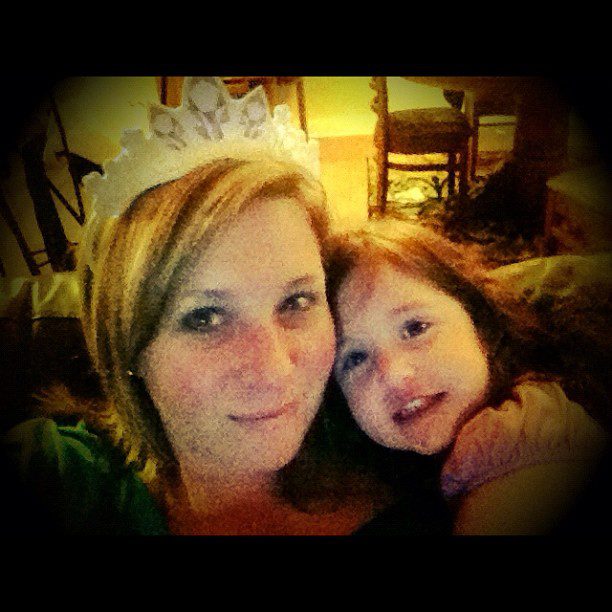 And do you think it's strange to grieve the loss of 100 mile rides and 2 hours in the pool?  Yes.  Yes, it's strange.  And guess what?  We are triathletes. We are all kind of strange.
Grieve. Cry. Tantrum… then, pull up your big girl panties, or burly man manties.
Because it's time to…
4.  Find the Love and Suck It Up, Buttercup!
This is when you begin to talk to yourself and remind yourself how much you love the sport.  You must focus and remember the "why" behind triathlon and racing, and remind yourself of the sheer joy of the finish line.
Once you have summoned up even an inkling of love again, then get your butt moving.  Drag your ass out of bed and down the street and into the gym.  Get going, and eventually, you'll feel the Beast Mode start to bubble up.  You'll find races you "need" to sign up. And the process will start over again.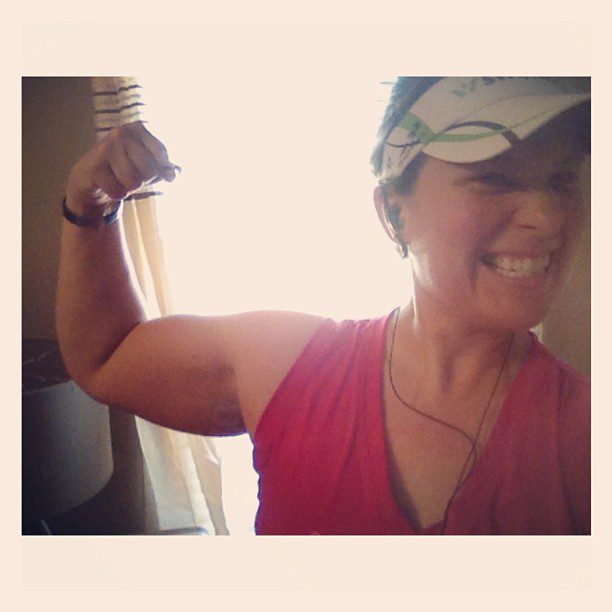 Remember that there is no guaranteed time that any person must have to beat this cycle.  Some people are immediately okay. Some take years off.
I, for one, took almost 6 months to crawl out of the post-Ironman crabbies.  But I did. And I am in love with this crazy sport all over again.