Saturday was the girl Swim Bike Kid's 4th birthday party.  I had promised the SBK a "Hello Kitty" birthday cake, even though I had no idea how to actually make that happen.
But it came out pretty good—even if I had to use an orange peel for the nose because Mother of Year forgot yellow food coloring.
The party was Saturday….but Friday was crazy.
I woke up at 4:00 Friday Morning, went to the gym for the Monster spin plus run, was at my desk at work by 8:15, had two conference calls, two meetings, an appointment at 4:30 with Dr. Miracle Man Hands, went by the grocery, met my grandparents at the house, fed them, and then made SBK's birthday cake. I fell into bed at 11:30 Friday night, and did not wake up until the alarm went off Saturday morning.
SBK's party was at 1:00, which meant I had a few hours to squeeze in a swim and run beforehand.
So I swam 3400 meters, ran 4 miles, and came home to meet my parents, the Expert and get out of the door for the party.  The "old me" would have never (ever) done that.  Strange how much life changes once triathlon is a part.
We had a great day…. it was tiring, for sure. But a great day. [I can't believe the baby girl is 4.]
And despite the delicious boxes of PIZZA and the yummy CAKE at the party, I packed my Greek yogurt, pumpkin seeds and fruit… and I made eggs when I arrived home after the party. I stayed on Plan.
Today, after two weeks, I am down 14 pounds.
And I am starting to really tell a difference. I am actually 4 pounds away from venturing back under 200 pounds. I am quite excited about that. It will have been a looooong time since I have seen 199… and an even longer time since I have STAYED under 199.
Hope is important.
I am hopeful for a first time in an even longer time.  The Swim Bike Mom LoseIt group is helping too.  If you guys use LoseIt.com or the App… do a search for the group "Swim Bike Mom Loses It" and come join us.
The support and the logging the calories is great….
 ….but it's not just about looking like I have less pudding on my body.
Today, I rode 50 miles, and I felt amazing.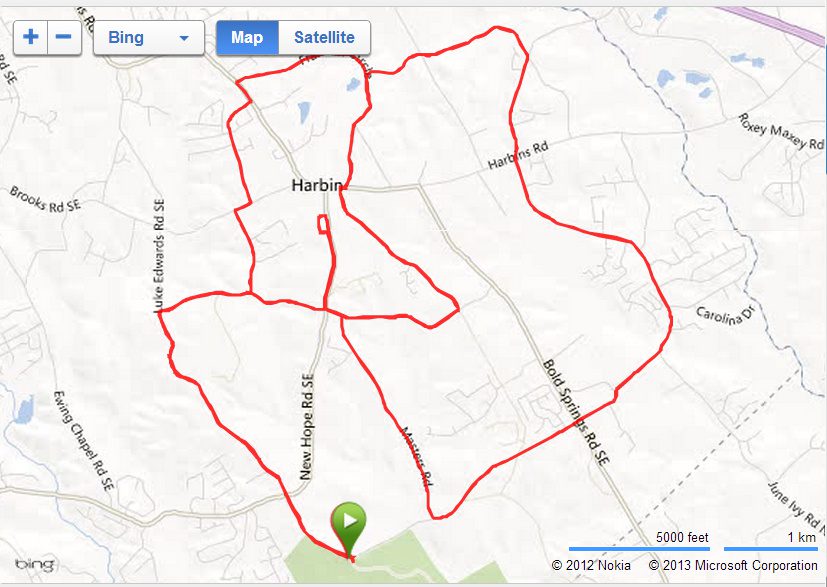 I've lost my riding buddy—The Expert has an issue with the meniscus in his knee, so he's out for a bit—-but my other riding buddy, the Weatherman, and I went for a ride without the Expert.  The Weatherman is dude friend, Mark. He always knows the weather.  "Can't ride today, going to rain."  "Yes, today will be a nice day to ride." "Oh, no we can't ride next week. Tornadoes on the horizon."
SO the Weatherman and I rode 24 miles.  Then I finished 26 on my own.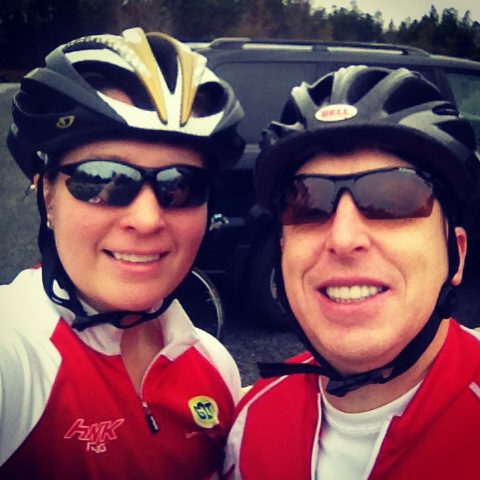 That was the longest ride outside I had done in a while… and it felt amazing.  Amazing? Yes…..
Why?  Well, I could tell that the 14 pounds was off of me.  And especially on the hills… I was hauling less crap up the hill.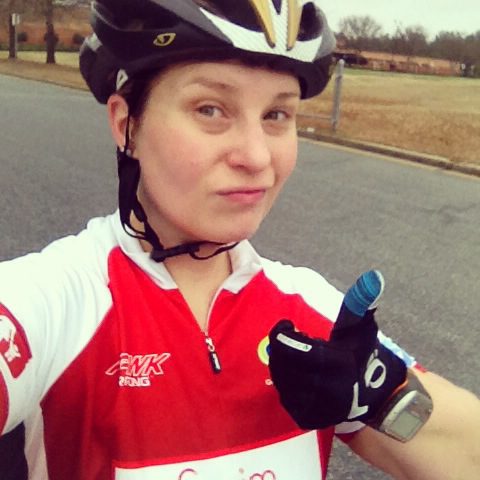 And that makes me want to keep going with the nutrition.
Because I have never ridden that hilly route less than 210 or 212 pounds.  And likely, I was usually riding it around 215 pounds.  Today… at 204 pounds… 50 miles and with 2,500 elevation gain… I felt like I could fly.
I can't imagine what another 20… 30… 50 pounds off my body would feel like.
Hope.