The Tri-Fecta: Family, Work & Triathlon

"In horse racing terminology, a trifecta is….
[where] the bettor must predict
which horses will finish first, second,
and third in exact order." 
– Wikipedia, Trifecta
Family. Work. Triathlon.  The Tri-Fecta.  I receive emails all the time from SBM friends:  How do you balance it all?  I don't have time. I can't possibly find time to do triathlon.
Well.  Yes, you can.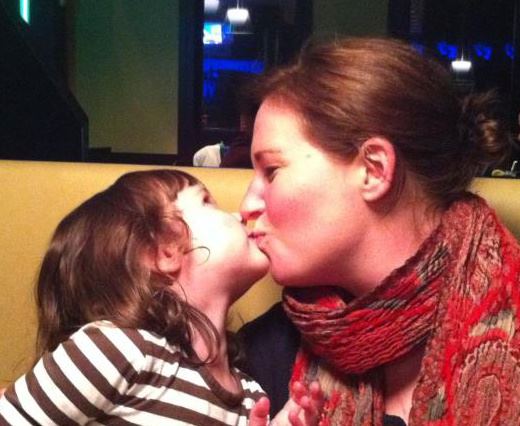 I usually have my pompoms shaking and I'm screaming, "Yes you can! Rah rah! Shake your bon bon! Ride your bike! Yah yeah!"  And I do have my pompoms right next to me, but they are silent beside my desk right now.
Because while "yes you can" is very important… this Tri-Fecta issue is also a question of separating the I cans… from the I won'ts.
THE REAL QUESTION:
Do you have what it takes inside of you to make your dreams happen?  Or are you just a pile of empty, blubbering excuses?
This topic, while a cheer-worthy conversation, also requires a sobering reality.  This is your life, and it's up to you to make it happen. Period.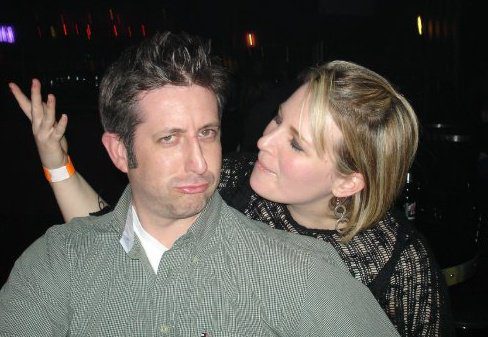 I met with Coach Monster on Friday to interview him for the SBM book coming out in December.  [Squeal with excitement here that Coach M is helping.] The dude has so much amazing, smart knowledge, I can't take it. Part of the questions I asked him to answer deals with the Tri-Fecta.
But part of what he said in the interview floored me. Suddenly, I knew what balance "it all" really meant. Here's a little preview of coming attractions for the book as well as some good perspective on making it all happen.
SWIM BIKE MOM:
"How do you balance family and triathlon?"
COACH M:
"Balancing the needs of my family and keeping perspective that I do triathlon for fun is important. I have to remember that I'm not feeding my family with triathlon.  Otherwise, they'd starve… Still, I think we all have a tendency to get fatigued with life, with training, and we can have the tendency to say, 'My family needs me now, I can't train today.'  Now, there are times when things come across and those things must take priority.  But the key is to make it a managed priority.  Family is important.  But you have a duty to yourself to find a way to get things done…. rather than finding an excuse for why you didn't… For example, my personal record for workout is 3:18.  I was in the pool at 3:18am – so I could make a 7 am flight.  Now, that is insanity.  But it's managed insanity. I am a better husband, father and person when I am fullfiling commitments to myself. I come back [to the house] from those [training] sessions almost unequivocally a better person.  I am bringing a better person back to my family… Some would say that I am rationalizing the training and spending time away from my family. But I would challenge them and say, 'No. Go ask my family.'"
I loved everything about what he said.
Last night, as I replayed the recording of the interview and Coach M slurping up his pad see yew at the local Thai restaurant, I knew that he was right on the money.
Women are always figuring out the logistics of things: How can I make this appointment between these hours? And who will pick up the kids? When can I find time to run?  And forget swimming, who will do the laundry?
"You have a duty to yourself to find a way to get things done…
rather than finding an excuse for why you didn't."
We must all begin to look at our Tri–Fecta differently.  Instead of "How can we possibly get this done?"  We need to say, "I will get this done, and here's my plan."
Most of us feel guilty putting ourselves first.  We are considered selfish and hardened. But I say it all the time:  what good are we to others when we feel like crap about ourselves?
Here's an old post with tips about balancing it all which may give you some how-to gumption:  http://www.swimbikemom.com/2011/09/mom-crunched-triathlete.html
Here's a story about SBM friend, Lisa, to give you some perspective as well.
But at the end of the day… repeat after me:
"You have a duty to yourself to find a way to get things done…
rather than finding an excuse for why you didn't…"
While a 3:18am Coach Monster wake-up call may be extreme, I must say that I wake up at 4:15am every Friday to get my spin in… and have a few times risen as early as 3:50.  On those few occasions, I was asleep at my desk by 3:00pm, but I felt like a million bucks up until then.
Peace. Love. Triathlon. Go forth!