1. My foot still hurts. Not sure what I expected after one week post-boot. But I'm disappointed.
2. I get to spin with Coach Monster's class tomorrow without the boot (some positive thinking).
3. We met our neighbors last night for really, the first official time. I am scared of neighbors, as a rule, but these seem very non-psychotic and fun (more positive thinking).
4. I am sad for Swim Bike Mom friend Kim, who Facebooked me, to tell me that she broke her first metatarsal and has since inherited her own version of Wilson the boot (ugh! terrible!)

5. In brighter news, I did an hour on the elliptical trainer Tuesday and thirty minutes on the spin bike yesterday. While I hate the elliptical with every fiber of my being, I am doing something forward motion. Which in light of #1, seems to be the right direction.
Bloody, blasted elliptical.
6. I booked three hotel rooms for my family to come watch me (and the Expert) race Ironman 70.3 Augusta in September. See, #1 and understand my further frustration.
7. I signed up to volunteer for Ironman Florida 2012. I am going to be slathering sunscreen on sweaty triathlete bodies (Boy, it's a tough job… but someone's gotta do it). Anyway, the volunteering… so most of you know what that means for 2013. See, #1 and understand my further frustration.
8. My pants are tight. And not in a good, sexy J-Lo kind of way. See, #1 and understand my further frustration.
9. The Expert and I are doing great. We are sticking it out, through thick, thin and triathlon, I suppose. New Orleans was a good reconnect time. Sometimes we (as working parents) need remember who was here first. In our case, the Expert was here long before the lawyer and the kids. I know you are all glad to see this, because I have been largely silent about it after my big foaming at the personal-business mouth.
10. Regardless of the crazy, I am going to be thankful. Keep perspective. Not let the negative nellies creep in. To remember the good things, the fun times, and the road ahead…. While the road ahead may be long and tiresome and seemingly endless… I recall a quote from one of my favorite bloggers,
Jeff Goins
:
"The truth about a dream is that you never fully arrive.
Or perhaps better stated, the journey is the destination.
The path of pursuing a passion is its own reward."
This quote was so necessary today, that I taped it to my computer monitor at the daily grind. Summary: I love to TRI. I love to write. I'm just going to sit back and soak it all in.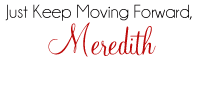 Swim Bike Mom on Facebook, Twitter, Daily Mile, YouTube and Pinterest