…
the bad things will not define me. The bad people will not discourage me.
I swam so many laps tonight, I can't count to three right now.
I started off the swim mad as all hell from my day at work. I was absolutely fuming as I strapped my goggles to my face and took off for the first 300 warm-up. I had my fat swimsuit on. The one I bought when I first starting swimming in late 2010. I don't know why I packed that one today. But as I swam wearing the I-have-come-so-far swimsuit, it made me feel better.
I swam and swam and swam. I got madder, then I got faster. Then I started to smolder instead of just fume.
I swam more. 200s. 100s. 50s. 100s. I prayed. I cried a little. In goggles. (Very inconvenient to cry while swimming, FYI).
Until my shoulders and back ached more than my brain.
Until my anger was washed away with the chlorine. And nothing but a dull memory of the day remained.
As I left the pool, I met two new people. One, a woman about my age, who asked if I did triathlons. I told her that I "dabble" and she said she was too intimidated. Well, that gave me a forum to blabber "yes you can yes you can yes you can" to her for a solid few minutes. Then I met a couple who is training for Ironman Florida this year. After my chats, I had completely forgotten about the bad day.
"It's hard to dance with a devil on your back
It's always darkest before the dawn."
I wandered to the shower, and as I rinsed off my suit, the chlorine, I started crying again, thanking God so much for triathlon, for swimming. Sometimes I think I can't take another minute….then I am shown the grace from a pool, the healing from a run, the cooling from a bike.
I walked in the door of our house with wet hair. I hugged the Expert. I cuddled my kids. I ate a giant bowl of spaghetti and two Reese's cups. I did not feel guilty. I felt healed.
Another day will come tomorrow. Similar garbage may happen. But I know some things for sure –
the bad things will not define me. The bad people will not discourage me.
I wish the same for all of you. Find the run. Find the swim. Find your quiet place. Hold onto those precious, quiet and difficult training moments. Because sometimes, the most painful workouts (or race photos)… are the most healing.
"In these bodies we will live
In these bodies will will die
Where you invest your love
You invest your life."
========================================================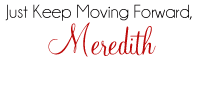 Social is the new peanut butter:
Swim Bike Mom Gear is Here!
Order now, through January 31st at NOON.
========================================================